'The Great Gatsby' Debuts as 'Iron Man 3' Continues to Rule at the Box Office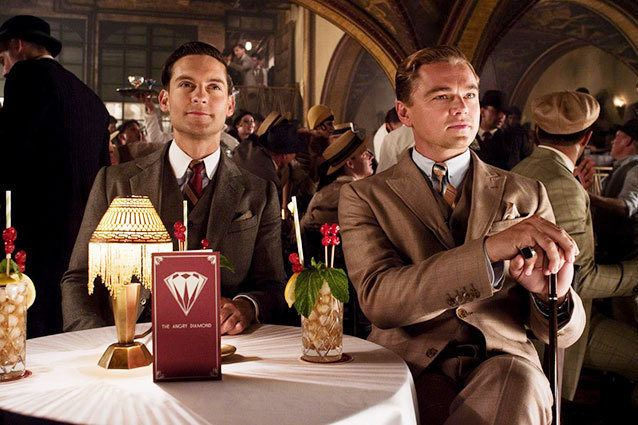 Warner Bros.' The Great Gatsby has divided critics, but should open strong with solid support from the female audience and fans of F. Scott Fitzgerald's classic novel.  Under the direction of visionary director Baz Luhrmann (Moulin Rouge!, Romeo + Juliet), this big screen 3-D adaptation of the Roaring Twenties tale of wealth, excess, greed and deception boasts the major star power of Leonardo DiCaprio, Tobey Maguire and Carey Mulligan and a soundtrack featuring some of the hottest contemporary artists.  An expected debut in the $45 million range will land the film in second place, but make this one a solid performer in the middle ground of the release schedule between the openings of last week's number one film Iron Man 3 and the May 17 release of Star Trek: Into Darkness.
Obviously with a $174.1 million North American debut last weekend, Disney's Iron Man 3 is a lock for first place with a gross in the realm of $85 million.  With around $215 million North American bucks in the vault heading into the weekend, the film should have banked over $300 million by Sunday night and a worldwide total pushing toward the $1 billion mark!
Third place should go to the debut of Lionsgate's Tyler Perry Presents: Peeples with a gross of around $10 million.  According to the studio, the marketing campaign's primary target for the comedy is African American female movie-goers, mothers and their daughters (in celebration of this Sunday being Mother's Day) and fans of the film's producer, Tyler Perry.   Perry continues his very fruitful relationship with the studio and his prolific output ensures a consistent flow of modestly budgeted product aimed at a very loyal following of fans.
This will leave Paramount's Michael Bay action film Pain & Gain, Warner Bros. baseball drama 42 and Tom Cruise's Oblivion to fight for the leftovers over this second weekend of the summer movie season.
Check out this clip from The Great Gatsby:
[Photo Credit: Warner Bros.]