Box Office Report: What Happened to Stephenie Meyer's 'The Host?'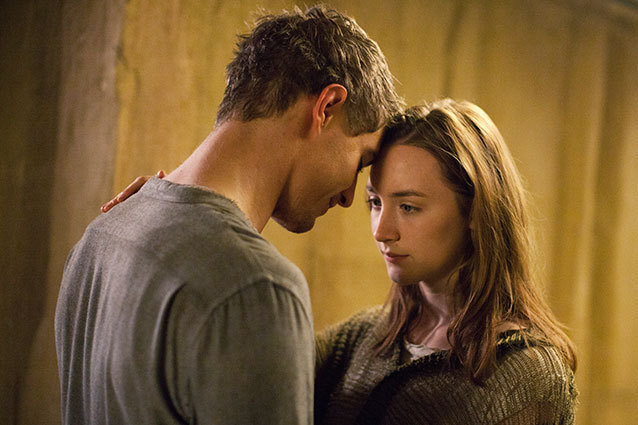 $3.35 billion in worldwide box office, some of the biggest opening weekend's in movie history and one of the most successful movie franchises of all-time!  No, we are not talking about Stephenie Meyer's The Host. The anticipated big screen follow up to her enormously successful Twilight franchise is not even in the same ballpark. The Host's paltry $10.6 million for the entire weekend is less than one-third of the first day gross of the first Twilight movie back in 2008 ($35.98M) and allowed for only a sixth place debut for the weekend behind holdovers Oz the Great and Powerful and Olympus Has Fallen. 
RELATED: 'G.I. Joe' Tops Easter Box Office with $41.2 Million!
Featuring a young and attractive cast including Saoirse Ronan (The Lovely Bones, Hanna), Max Irons(Red Riding Hood) and Jake Abel (The Lovely Bones, I Am Number Four) the plot had something to do with an "unseen enemy" taking over people bodies and performing some sort of mind erasing techniques. Clearly the romance and drama that was so compelling to teen girls in the Twilight films was absent with The Host and the numbers reflect this indifference.
To be fair, no one expected the film to come anywhere close to the box office numbers of any of the Twilight films and Meyer is not the only one to be stung by the come down blues. Other than Kristin Stewart and her Snow White and the Huntsman box office home run, Robert Pattinson and Taylor Lautner have had mixed success in their post-Twilight careers.  If this proves anything, it is that even a brand name like Meyer's isn't enough to make a hit out of a mediocre movie.
So what ultimately went wrong?  You can blame all of the usual things: bad timing, competition in the marketplace, ineffective marketing, bad reviews, etc. Perhaps it just came down to the nebulous title and a lack of any real star power to drive teen audiences to the theater.  Or maybe it just was a really bad movie and no one showed up.  What do you think?
[Photo Credit: Open Road Films]
---
From Our Partners:


40 Most Revealing See-Through Red Carpet Looks (Vh1)


33 Child Stars: Where Are They Now? (Celebuzz)