'The Purge' Has a Surprisingly Scary Weekend at the Box Office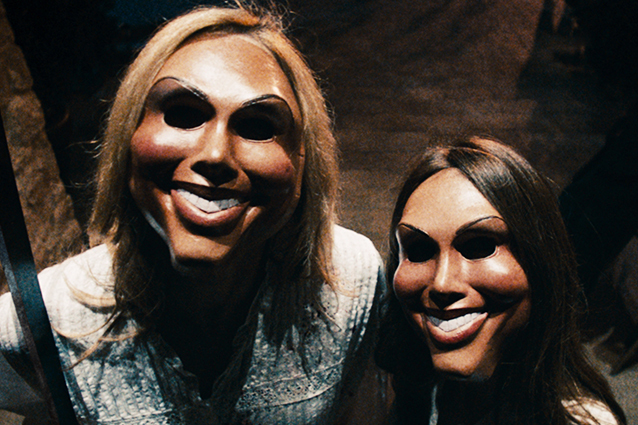 The Purge starring Ethan Hawke obliterated pre-release tracking (which projected that the film would debut with a gross in the high teen millions) with an opening weekend gross of $36.4 million! The film marks Universal's first micro-budget film with Paranormal Activity producer Jason Blum under the studio's production partnership with Blumhouse Productions that began in 2011. This one is already a profit making machine and the premise of a 12-hour period where all crime is legal proved to be catnip for the horror/action crowd in theaters this weekend. Notable fact: Star Ethan Hawke a one-two punch of mainstream success (The Purge) and indie-cred (with Before Midnight) since both are in theaters this weekend.
Universal also had the number two film with Fast & Furious 6 which held in first place for the past two weekends, but dropped to second place with a solid third weekend frame of $19.76 million and a stunning North American total that just crossed $200 million this weekend. The global cume for the runaway hit is $584.6 million.
Now You See Me has been weaving a magic spell over audiences since its second place debut last weekend with a much better than expected $29.25 million and had been giving Fast 6 a tough time in the mid-week derby in a virtual tug-of-war for first place. A gross this weekend of $19.5 million against a tiny 33% drop brings its North American total to $61.4 million. An original premise, a great marketing campaign and a solid cast have made this an early summer winner.
Owen Wilson and Vince Vaughn in Fox's Google comedy The Internship makes its debut in fourth place with a better-than-expected $18.1 million. The pair starred in July 2005's The Wedding Crashers which had an opening weekend gross of $33.9 million. Paramount's Star Trek: Into Darkness landed in sixth place with $11.7 million and also crossed the $200 million mark in North America this weekend. Sony's After Earth, which took some tough shots in the press this week, finishes its second weekend in seventh place and a gross of $11.2 million and $46.6 million to date.
Look out this week for the ensemble comedy from Sony This is the End on Wednesday and then Warner Bros.' Father's Day gift to the world Man of Steel on Friday.
Top Movies for Weekend of June 7 – June 9 (Estimates)
Rank     Movie     Gross     Theaters     Avg.Per     YTD     Distributor
1. The Purge – $36.4M gross – 2,536 theaters – $14,345 avg. per theater – $36.4M YTD – Universal
2. Fast & Furious 6 – $19.76M gross – 3,771 theaters – $5,240 avg. per theater – $202.9M YTD – Universal
3. Now You See Me – $19.5M gross – 3,020 theaters – $6,457 avg. per theater – $61.4M YTD – Lionsgate
4. The Internship – $18.1M gross – 3,366 theaters – $5,377 avg. per theater – $18.1M YTD – Fox
5. Epic – $12.1M gross – 3,594 theaters – $3,367 avg. per theater – $84.1M YTD – Fox
6. Star Trek: Into Darkness – $11.7M theaters – 3,152 theaters – $3,712 avg. per theater – $200.1M YTD -Paramount
7. After Earth – $11.2M gross – 3,401 theaters – $3,293 avg. per theater – $46.6M YTD – Sony
---
From Our Partners


Stars Pose Naked for 'Allure' (Celebuzz)


Let's Translate Walter White, Taylor Swift and More into Dothraki (Vulture)