'Pacific Rim' & 'Grown Ups 2' to take on 'Despicable Me 2' at the Box Office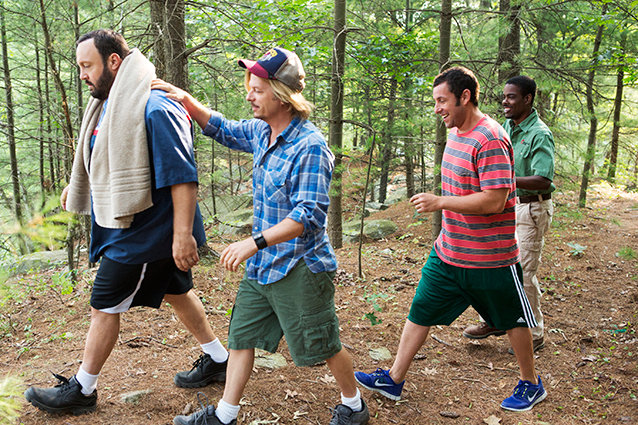 Two wide release newcomers hit theaters this weekend with the follow up to the 2010 Sandler, Rock, Spade, James comedy Grown Ups & the sci-fi spectacular Pacific Rim both debuting in well over 3,000 theaters each.
Grown Ups 2 offers up the comedy of a veritable Mt. Rushmore of comedy actors with Adam Sandler, Kevin James, Chris Rock and David Spade as childhood friends who are technically adults, but maintain the camaraderie, irreverence and immaturity they had when they were teens. This prolonged state of arrested development fuels Sony's PG-13 comedy which is the follow up to the June 2010 release of the first installment that became the 15th highest grossing movie released that year with $162 million in domestic receipts. Tracking has this one pegged in the mid-$40 millions and that would put it just above the $40.5 million opening weekend of its predecessor.
That brings us to the continued strength of the Minions of Universal's Despicable Me 2 and their potential for a strong second weekend that could literally give Sandler and the guys a run for their money. With over $175 million in revenues after just 8 days of release, the little guys will likely land in the $40 million range themselves and could lock into a battle for first place. No matter which film lands in first, Despicable will bank over $200 million in North America by the end of the weekend and that is a win-win for Universal.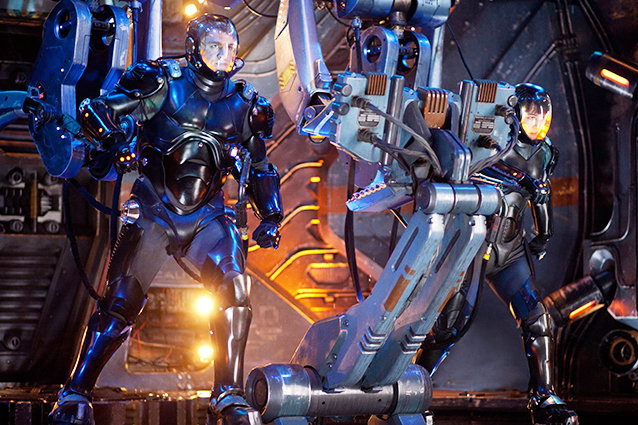 One of the most talked about movies of the year opens Friday (with previews on Thursday night at 7pm) as visionary director Guillermo del Toro brings his sc-fi epic Pacific Rim from Warner Bros. to 3,275 theaters with the added kick of 3-D and IMAX. Featuring a terrific cast including Charlie Hunnam, Idris Elba and Rinko Kikuchi, the film boasts amazing special effects, tons of property damage and features a monsters vs. robots scenario (and strong human character development) that should have most fanboys heading to the multi-plex. Some are questioning the strength of this film to draw big numbers, but tracking suggests a number in the high-$30 millions/low-$40 millions and we hope that solid word-of-mouth can give it an extra boost.
Rounding out the top 5, Fox's hit comedy The Heat (which will hit $100 million in North America on Saturday) will remain in the mix along with Disney's Monsters University & The Lone Ranger (in its second weekend after a tough first week) and Paramount's World War Z which enters its fourth weekend with nearly $170 million in domestic revenue.