Box Office Wrap-up for the Weekend of June 25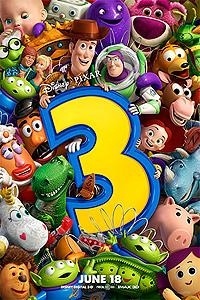 Toys rule the Box Office again as "Toy Story 3" continues to wow a worldwide audience while Adam Sandler proves he is still a major box office force with Sony's "Grown Ups."
Last weekend's $110.3 million debut of Disney's "Toy Story 3" was just the beginning for the incredible performance of the latest Pixar film.  $59 million places it at number one for the second consecutive weekend.  With mid-week daily grosses in the mid-teens, massive worldwide success and the essential IMAX and 3-D component, the film is on track to become one of the biggest films of the year!  The 10-day stats tell the tale:
ESTIMATED DOMESTIC CUME: $226.6 MILLION
ESTIMATED INTERNATIONAL CUME: $100.0 MILLION  
ESTIMATED GLOBAL CUME: $326.6 MILLION
The word-of-mouth has been stellar and continues to drive the G-rated animated favorite to higher and higher box office levels with both critics and audiences responding with enthusiasm to the film.
IMAX had another solid $4.3 million for the weekend in just 180 runs and places the "Toy Story 3" IMAX 10-day cumulative total at an impressive $17 million.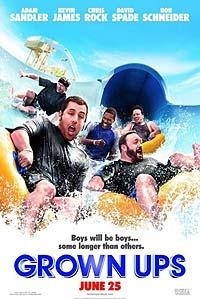 At number two, Adam Sandler proves that he still has a very loyal following and a box office track record that would be the envy of any star in Hollywood.  With $41 million for the weekend, "Grown Ups" gives Sandler his fifth $40 million plus debut. This continues his highly fruitful collaboration with Sony Pictures which has given the star five number one debuts.  The ensemble comedy offered some of the biggest names in comedy all in one total package and audiences, who have "grown up" with Sandler continue to follow his career and vote with their dollars at the multi-plex.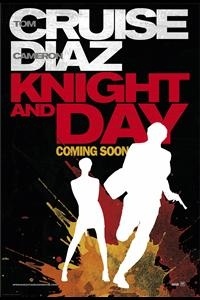 At number three with $20.5 million is Fox's Tom Cruise/Cameron Diaz action-romance "Knight and Day."  The film which opened on Wednesday had a five-day total of $27.8 million and while many placed huge expectations on the film given the star power involved, it was market forces at work that put it in the number three spot.  With "Toy Story 3" appealing to audiences across the board and strong competition from another big star, "Knight and Day" wound up where one might expect a film of this type to land.  However, when Tom Cruise's name is attached to a film a huge spotlight is aimed in his direction and given the somewhat polarized and sometime controversial perception the public has of the star, it is often tough to gauge how it might affect his box office performance.
At number four Sony's crowd-pleasing "Karate Kid" continues to kick butt at the box office with a third weekend gross of $15.4 million and a domestic total of $135.6 million.  Jackie Chan and Jaden Smith bring a fresh take on this venerable classic and the audience seems to love it.
Finally rounding out the top five is Fox's "The A-Team" starring Liam Neeson and Bradley Cooper.  In its third weekend the film grabbed another $6 million and now stands at $62.9 million.
We are now on the eve of Summit Entertainment's "The Twilight Saga: Eclipse" and full moon fever is running high as ravenous fans cannot wait to sink their teeth into one of the most anticipated films of the summer this Wednesday.