Bradley Cooper Joins Emma Stone in Cameron Crowe Film — Most Watchable Movie Ever?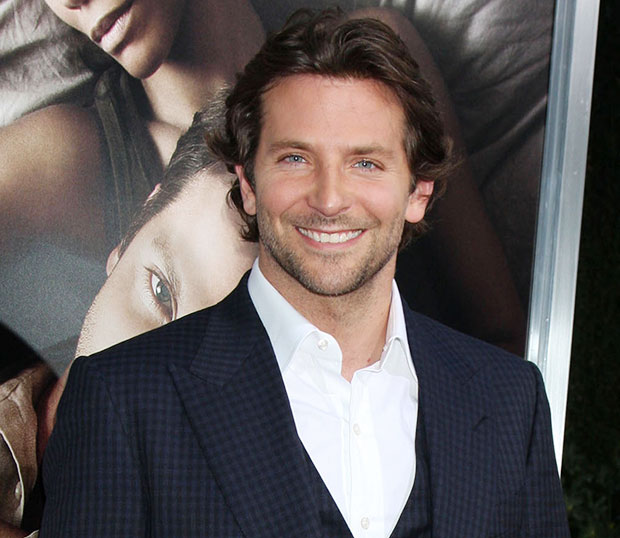 Cameron Crowe is not just making a movie. Cameron Crowe is saving the planet.
You might have heard of the time honored director's developing picture, a romance in which he has already cast everybody's favorite person Emma Stone as lead female. Now, Deadline reports that Crowe is seeking to offer the lead male spot to Bradley Cooper, one of the few figures in Hollywood to rival Stone in general affability. Everybody loves both these actors. That's reason enough to explain the casting decision, right?
Well, there's a little more to it than that. See, Stone and Cooper have worked together one before: in the 2008 Rainn Wilson comedy The Rocker. The film is not exactly the strongest testament to their talents, and could very nearly undercut these actors' reputations as America's favorite people. And believe it or not, that can present extremely dire ramifications.
At any given time, we can assume that an extraterrestrial superpowered legion is determining the value of any number of races across the universe. When these intergalactic judges happen upon the denizens of Earth, they're bound to come across our nation's unremitting celebration of figures like Stone and Cooper. And when they undertake their own investigations of these figures, they're quite likely to happen upon The Rocker. "This is the union of the two most beloved people on Planet Earth?" they'll say (or at least transmit mentally via their advanced forms of communication). "Balderdash! Down with this planet!" And thus, The Rocker becomes our undoing.
But not if Crowe can help it. Responsible for such cinematic masterpieces as Say Anything…, Jerry Maguire, and Almost Famous, Crowe will undoubtedly manufacture something that the human race can be proud of. The names of Stone and Cooper will maintain reverence, on this planet and all others. We'll be saved.
Thank you, Cameron Crowe. This almost makes up for Elizabethtown.
[Photo Credit: Nikki Nelson/WENN]
More:
Johnny Depp Might Destroy His Evil Computer in Nolan-Produced 'Transcendence'
'Maleficent': 3 of Angelina Jolie's Children to Appear In Film — REPORT
Anna Kendrick to Star in Time-Bending Musical 'The Last 5 Years'
From Our Partners:

(Moviefone)