Bradley Cooper, Marion Cotillard, 'Argo' & More Win Big at Hollywood Film Awards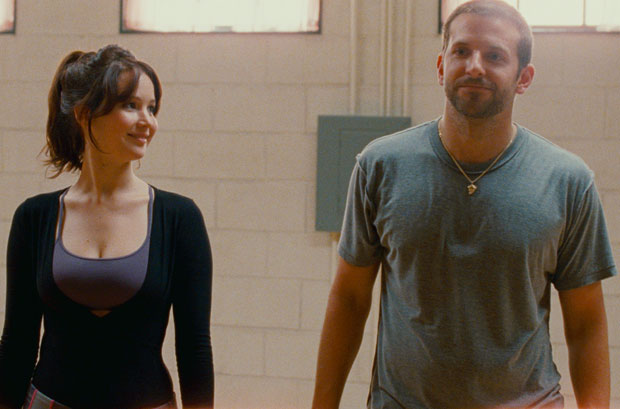 There are still nearly three months of movies to go before the end of the year, but that's not stopping Hollywood Film Awards from handing out a slew of 2012 honors and kicking the awards season into high gear.
Today the HFAs, a subsidiary of the Hollywood Film Festival, announced through The Hollywood Reporter that Bradley Cooper would be taking home the Hollywood Actor Award for his work in the upcoming film Silver Linings Playbook. The Hangover star's performance was already an awards contender after wowing audiences at the Toronto Film Festival, but Cooper now joins thespians like Russell Crowe and Forest Whitaker who have walked away with both the HFA trophy and a Best Actor award at the Oscars.
Joining Cooper in the winner's circle are Marion Cotillard, who picked the Hollywood Actress Award for Rust & Bone, Hollywood Supporting Actress Award winner Amy Adams (The Master), and Robert De Niro for the Hollywood Supporting Actor Award, for his role starring opposite of Cooper in Silver Linings Playbook.
Director David O. Russell, who was nominated for an Oscar for his work on The Fighter, picked up the Hollywood Director Award for helming Silver Linings Playbook. To spice things, another major Oscar contender was found among the ranks of the HFAs: Ben Affleck's Argo picked up the Hollywood Ensemble Acting Award for a cast that includes Affleck, Bryan Cranston, John Goodman, and Alan Arkin.
According to THR, in the past nine years, the Hollywood Film Awards honorees have gone on to garner a total of 85 Oscar nominations and 32 Oscars. Could this year replicate the success?
Follow Matt Patches on Twitter @misterpatches
[Photo Credit: The Weinstein Company]
More:
'Beasts Of The Southern Wild' Loses Actor's Guild Support in Awards Season Race
It's Good to Be the King of Comedy: Mel Brooks to Receive AFI Award
Final 'Hunger Games' Two-Parter 'Mockingjay' Reaps an Award-Winning Writer
From Our Partners:

Noo!! Most Tear-Jerking Pet Deaths in Movies
(Moviefone)

(Moviefone)