'Breaking Dawn – Part 2' Soundtrack: Which Artists Will Close Out the 'Twilight Saga'?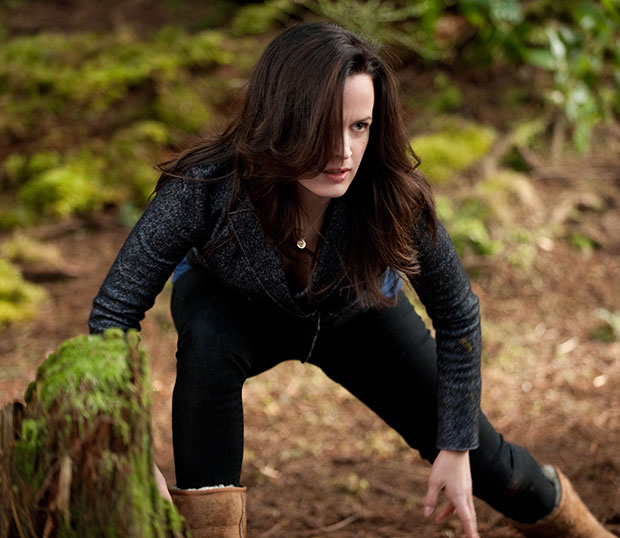 Whether or not you like the Twilight Saga movies and books, it's likely that you'll at least bear affinity for a few entries on the movies' soundtrack. From 2008's Twilight through 2011's Breaking Dawn – Part 1, the series has featured celebrated artists like Muse, Iron & Wine, OK Go, Florence and the Machine, Vampire Weekend (naturally), Cee Lo Green, Bruno Mars, and The Black Keys. Just released, courtesy of MTV, is the track listing for the forthcoming Breaking Dawn – Part 2's soundtrack.
The final chapter of the Twilight Saga will feature some of the series' most accomplished artists yet, including Green Day and film composer Carter Burwell. Newer groups also grace the soundtrack, including the likes of Passion Pit, Paul McDonald, and Ellie Goulding.
You can view the entire soundtrack listing below. Breaking Dawn – Part 2 comes out on November 21.Passion Pit, "Where I Come From"
Ellie Goulding, "Bittersweet"
Green Day, "The Forgotten"
Feist, "Fire in the Water"
The Boom Circuits, "Everything and Nothing"
St. Vincent, "The Antidote"
POP ETC, "Speak Up"
Iko, "Heart of Stone"
A Boy and His Kite, "Cover Your Tracks"
James Vincent McMorrow, "Ghosts"
Paul McDonald and Nikki Reed, "All I've Ever Needed"
Reeve Carney, "New for You"
Christina Perri, "A Thousand Years (Part Two)"
Carter Burwell, "Plus Que Ma Prope Vie"[Photo Credit: Summit Entertainment]
More:
'Twilight Saga: Breaking Dawn – Part 2' Shows Off Bella's Wild Side — PICS
'Twilight' in Full Swing: 'Breaking Dawn – Part 2' Advance Ticket Sales Top 'Part 1'
Final 'The Twilight Saga: Breaking Dawn – Part 2' Poster Is Immortal
From Our Partners:

'Movie 43' Most Bananas Trailer in History
(Moviefone)

(Moviefone)