'Broken City': Russell Crowe 'Owns' Mark Wahlberg — TRAILER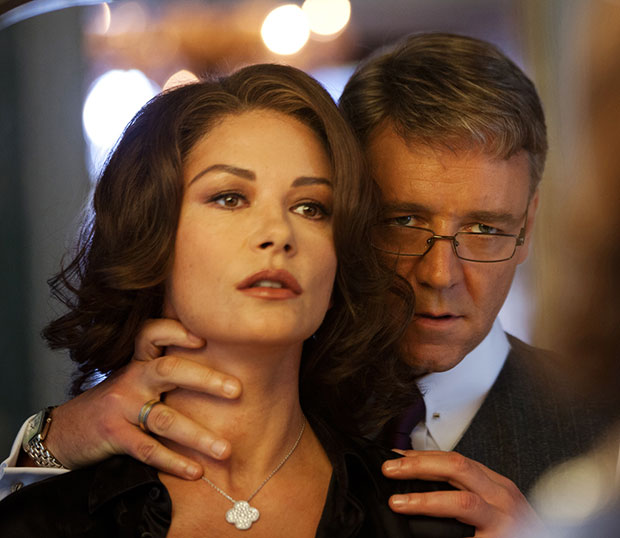 Who would you be less inclined to mess with: Russell Crowe or Mark Wahlberg? Here are the stipulations, as they are presented to us in the new trailer for director Allen Hughes' movie Broken City:
Russell Crowe is a powerful, auspicious New York City mayor on the warpath to catch his wife (Catherine Zeta-Jones) in the throes of an affair and exact vengeance on her extramarital lover. Mark Wahlberg, on the other hand, is a disgraced New York City cop, quick on his feet and handy with an unspecified martial artistry, hired by Crowe to expose the individual who has made a cuckold of him.
Both are deadly men, but in very different ways: Crowe has the means, the moral ambiguity, and the hot blood of a spurned husband. But Wahlberg has that undefinable gruffled, streetwise Wahlberg quality that has helped him out of many a cinematic jam.
Following his business transaction with the mayor, Wahlberg's character sinks into a rabbit hole of crimes and cover-ups. The former lawman is faced with the challenge of fighting back against the all-powerful public official (and feeling his wrath) or allowing the increasingly deadly deeds to carry on. Check out the trailer, courtesy of over at Apple and decide whose corner you'd rather be in. Broken City hits theaters in January of 2013.
[Photo Credit: Alan Markfield/20th Century Fox]
More:
'A Good Day to Die Hard': John McClane is the 007 of Plainfield, NJ — TRAILER
'Lincoln' Wins the First Presidential Debate of 2012 — TRAILER
'Movie 43' Features Everyone in Hollywood, Is "F**ked Up" — TRAILER
From Our Partners:

(Moviefone)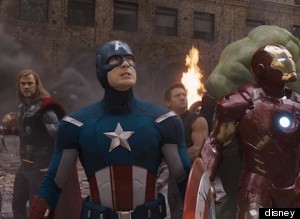 Marvel's Risky Future
(Moviefone)