Burn After Eating: 10 Disgusting Consequences of Gluttony in Movies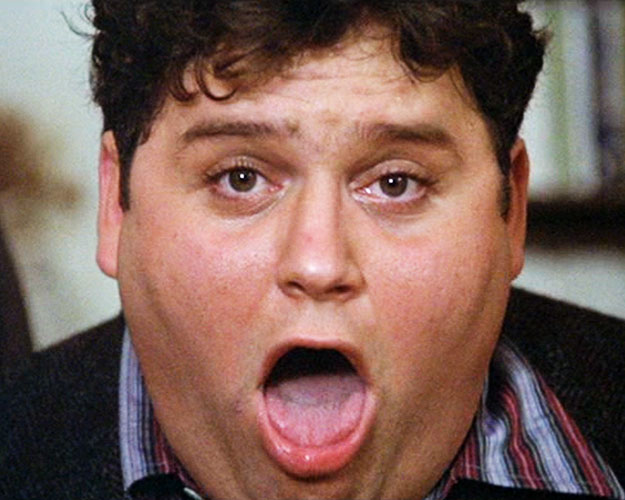 This Thanksgiving, people across America will devour meals of turkey, stuffing, various green veggies, and pie, slathering it all in gravy to ensure comatose will be reached by the time they hobble into the living room to take in football or the first of many holiday specials. It's tradition — gluttonous, but still tradition.
Fill one's self to capacity is all in good fun on Thanksgiving, but rarely does it go without the punishment after the fact. The best case scenario is a night of rumbling insides and the occasional meat sweat. Worst case? Expulsion — a replay of that night's dinner from the POV of the porcelain altar. Not as much fun.
Luckily, as movies have taught us over the years, watching someone deliver the world a cornucopia of digested food can be great fun, as long as you're not involved. In honor of what will surely be another achingly full Thanksgiving, Hollywood.com proudly presents…
10 Disgusting Consequences of Gluttony in Movies
Follow Matt Patches on Twitter @misterpatches
[Photo Credit: Universal Pictures]
More:
What Your Favorite Christmas Movie Says About You
Which Relative Should You Bring to Which Holiday Movie?
How Bad Is Guy Fieri's Restaurant? The People Speak
From Our Partners:

'Twilight' Marathon: Watching All 5 Movies With a Group of Twi-Hards (Moviefone)

Most Ridiculous Movie Plot Twists Ever
(Moviefone)