'Burt Wonderstone' Writers Reveal the Infamous Masked Magician Was Almost Involved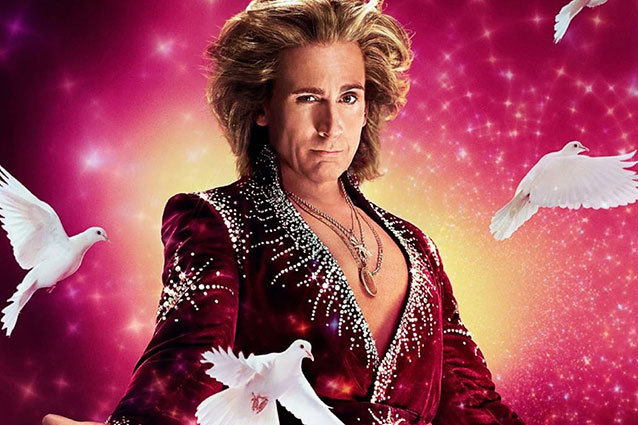 Those lucky enough to have seen Freaks & Geeks know John Francis Daley, who played Sam Weir on the cult classic TV show. But fewer people know Jonathan M. Goldstein, a lawyer-turned-writer who met Daley on 2000's Geena Davis Show and went on to be his screenwriting collaborator. With nearly a decade of working together as writing partners, the duo are finally hitting the big time in Hollywood, with their latest comedy, The Incredible Burt Wonderstone, arriving in theaters this weekend.
Daley and Goldstein make the road to becoming big time screenwriters picture perfect, but that's all part of the illusion. In fact, Daley says that it took several years and a few stalled incarnations for Wonderstone to finally come to life. Goldstein adds another layer: "We did 11 drafts at one point for one director who didn't end up doing it (and, by the way, not getting paid for those drafts). That's screenwriting for you."
With every draft of Wonderstone, elements, plot points, and styles of humors shifted and evolved. The one thing that remained — and what drove Daley and Goldstein to conceive the movie in the first place — was the world of Vegas magicians. For the two writers, jokes came second to being authentic to the glitzy, demanding career. "[We talked] to a lot of Vegas magicians, getting insight into what their world really is," Goldstein says. "They were very helpful and willing to talk to us. Penn Jillette, David Copperfield, Criss Angel — a lot of these guys spent time with us."
RELATED: Is 'The Incredible Burt Wonderstone' Offensive to Professional Magicians?
After soaking in the backstage world of Vegas, the writers realized… it wasn't too different then their pre-conceived notions. "Sometimes we hear about the Vegas superstars and their lifestyles," Daley says. "I don't want to name names, but there are singers that when you hear what their demands are, it astounds you. I think the same applies to any Vegas personality that's been there for a really long time. They get whatever they want. With Burt, he's so used to getting what he wanted, he became lazy and tired. That's where his craft started to fall apart."
The exaggerated lives of magicians opened Pandora's Box for Daley and Goldstein, allowing the duo to pen comedy that could fit the two distinct voices of their leads, Steve Carell and Jim Carrey. Daley says that even before Carell joined the project, Wonderstone was written as the "perfect role" for the actor, while he was excited to tailor Carrey's punk rock illusionist Steve Gray to the comedian's voice. "He was one of the reasons I started acting in comedy," he says. "Just to see him embody this role — which is very big and physical — will be exciting for audiences. That old Jim."
Goldstein says that Carrey has very specific ideas for characters once he's committed to a movie, and the three worked together to shape Gray to utilize the physically inclined actor's skills. Carrey's slapstick tactics are rare in Hollywood. Daley was happy to bring them back. "I think the broad comedies with lots of physical comedy come and go over the years," he says. "It was huge back in silent movies because it was the only real way to get comedy across. Ever since, it's moved with the tides."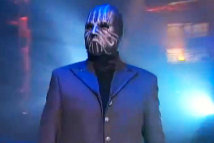 With all the rewriting, a few of Daley and Goldstein's ideas didn't make the cut — namely, a cameo from the infamous Masked Magician. Illusionist Val Valentino went incognito for a series of Fox TV specials that pulled the curtain back on magic's biggest tricks. Daley was actually a fan. "It was a gimmick, but I actually enjoyed watching the show," Daley says. "I wanted to see the magic revealed. At one point it was a plot point in one of our 12 or 13 drafts of Burt. But we wanted to focus on the rivalry of the two."
RELATED: 'Incredible Burt Wonderstone' Trailer: It's Not Easy Being Orange
According to Goldstein, the magicians they spoke to for the movie went unfazed after Valentino's "big reveals." "We talked to some of the magicians about that guy," Goldstein says. "They all knew who he was. They all felt not threatened by him. The tricks he's revealing are so widely known. They're not really secrets, except for maybe the general public." Daley dubs the Masked Magician's bits "royalty-free tricks." Not anything you would see in a Vegas stage show today. "Like playing a song that's 100 years old — no one's going to get upset about stealing it," he says.
With Wonderstone set to arrive in theaters, the duo is already working on their next projects. A follow-up to their hit 2011 comedy Horrible Bosses has wrangled the original cast for a sequel, and Daley and Goldstein will make their directorial debut in a semi-sequel to the beloved National Lampoon's Vacation franchise. Goldstein says the time is right for an update. "There hasn't been a great family road trip in awhile," Goldstein says. "They're inherently relatable because most people go on them at one point or another. And we have a great affection for the original movie — we wouldn't have done a remake of it."
Taking over the franchise is Ed Helms, who will star as Rusty, the son of Chevy Chase's Clark Griswold. "[Letting] him go on the road is a legitimate updating of the franchise," Goldstein says.
Daley and Goldstein aren't so much scared to direct Vacation as they are excited, looking forward to realizing the scenarios they've "directed" on the page for the first time. Their biggest hurdle is staying true to the original while innovating for today's audience. "The thing you have to watch out for is not retreading jokes that haven't been done to death," Daley says. "Figure out a new way to take something people are familiar with and turn it on its head. That's what we strive for in this movie and everything we do. If you're laughing because you've heard the joke before, a laugh of familiarity, it's never as potent as a laugh that is fresh."
Follow Matt Patches on Twitter @misterpatches
[Photo Credit: Warner Bros. Pictures; Nash Entertainment]
---
You Might Also Like:


Topanga's Revealing Lingerie Shoot: Hello '90s!


Stars Who Have Lost Roles For Being Too Hot (Celebuzz)