From Calvin Klein to Keira Knightley: A Brief Guide To Jamie Dornan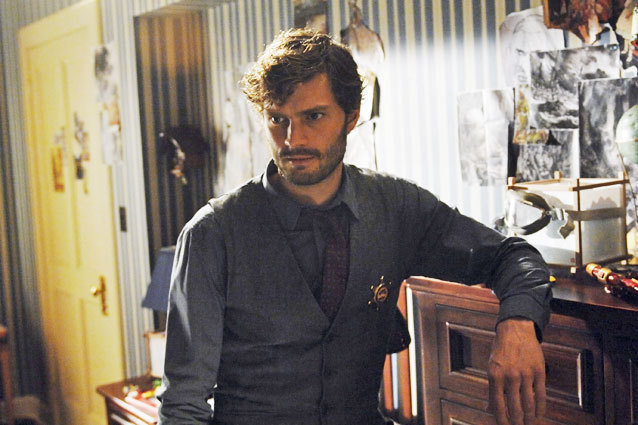 ABC via Getty
A hot favorite to take on the role of Christian Grey ever since Charlie Hunnam perhaps understandably chickened out, 31-year-old Jamie Dornan has now been confirmed to play the BDSM-loving businessman opposite Dakota Johnson's Anastasia Steele in the much-anticipated Fifty Shades Of Grey. Here's a brief guide to the Northern Irish model-turned-actor.
Sofia Coppola gave him his first role
Dornan's debut big-screen role was in Sofia Coppola's cult historical drama Marie Antoinette when he played Alex von Fersen, the Swedish count who allegedly had an affair with the Queen of France.
He isn't afraid to get his kit off
Dornan shouldn't have too much trouble when it comes to the film's racier scenes, having writhed around with Eva Mendes and Kate Moss for a Calvin Klein campaign and launched the brand's male underwear modelling competition in 2009.
He's a man of many talents
Dornan initially had ambitions of becoming a rugby player and played the sport while at Belfast's Methodist College. He also performed in Sons Of Jim, the folk duo who once supported KT Tunstall on tour before splitting in 2008.
He dated Keira Knightley
After meeting at a Manhattan photo shoot in 2003, Dornan and Keira Knightley dated for two years, while he later wrote a song, "Only On The Outside," based on his feelings after their split.
A fairy tale gave him his big break
After roles in Hammer Horror production Beyond The Rave and British indie drama Shadows In The Sun, Dornan achieved his big break when he was cast as The Huntsman in ABC's hit fairy tale series Once Upon A Time.
He can really act
However, it was his performance as serial killer Paul Spector in one of this year's standout TV dramas, The Fall, which proved that Dornan was more than just a pretty face.
He recently married Colin Farrell's ex
Dornan married Amelia Warner in April this year, the actress also known as singer Slow Moving Millie and one of Colin Farrell's many exes.
Follow @Hollywood_com