Amateur Auteurs — Cameo And Mobile Movie Making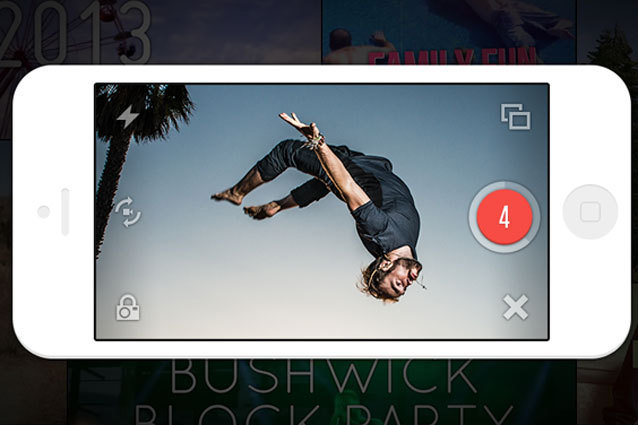 Cameo/Facebook
Beyond home movies and the melodramatic minds of film school students, comes a new renaissance in amateur movie making. Flip cameras have been quickly replaced by Apples iMovie app followed shortly by Instagram video and Vine — inspiring everyone and their mother to make quirky little clips, mostly involving cats. While we appreciate the vast quantity of cat films out there, new video making apps like Cameo are looking to empower users to rethink mobile video in terms more ambitious than six seconds.
Launched earlier this month, Cameo's goal is to share stories and "turn your life into a movie in real time." Cameo lets users shoot 720p HD videos on their phones or tablets to create two-minute videos, although with no shot being longer than six seconds. The six-second cap-out appeals to our ADD, and their tools that allow users to edit and reorder films, add title cards, soundtracks and other professional-grade effects provides a set of tools to get creative without a working knowledge of Final Cut or Avid.
While Vine and Instagram are all about the instantaneous social aspect, Cameo is about creative collaboration and intentional movie making. You can collaborate with up to three friends in real time and the real kicker: unlike Vine and iMovie, Cameo provides Cloud storage so your videos don't eat up space and renders them without draining away your battery life. What sets Cameo (and its new competitor JumpCam) apart from its predecessors like Viddy and Directr, is that it simplifies the mobile moviemaking process. It also doesn't cite Kim Kardashian as a promoter like the app Keek did. We ALL know what kinds of videos Kim K likes to make.
As for the future uses of these apps — naturally it's the marketers that latch on first. We've seen the collaborative capacity of Vine, when Airbnb asked its users to submit scripted shots from all over using Twitter to create the first short film shot on Vine, entitled Hollywood & Vines. As for Cameo, bands are creating music videos and its branded theme option opens up the medium to the possibility of mobile reporting. Will Cameo spark a new generation of filmmakers or will it be another platform for corporate flash mob clips?