Can Guy Ritchie's 'The Man From U.N.C.L.E.' Be Cool?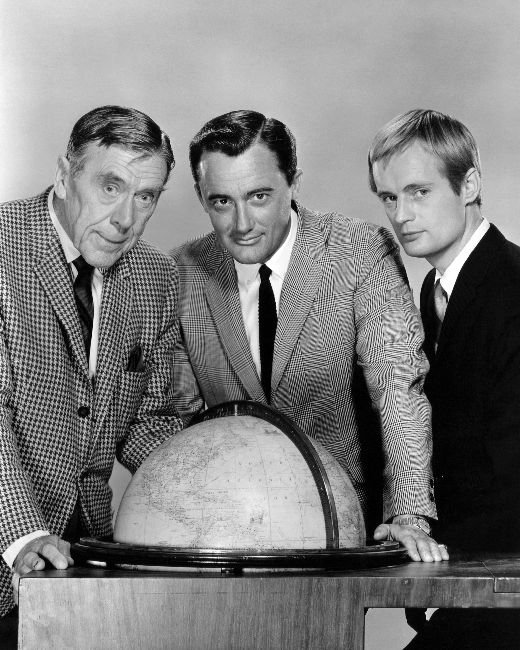 Everett Collection
Turning a '60s television show into a major motion picture is a risky proposition. While it has worked on occasion, like in the cases of The Fugitive or Mission: Impossible, far more often the end result has been a disaster. Bewitched, Dark Shadows, The Green Hornet, Lost in Space, Get Smart… the list goes on and on. Even one of the successes — The Brady Bunch Movie — had to resort to parody to make it work. The spotty track record hasn't stopped studios from developing properties that they already own, mostly because it's a cheap way to get source material. This is how Guy Ritchie's latest movie ended up being a reworking of the nearly forgotten '60s spy show The Man from U.N.C.L.E..
In the original, Robert Vaughn starred as Napoleon Solo (one of the coolest TV character names ever), with NCIS's David McCallum as Illya Kuryakinm, his Russian partner in spying for the international United Network Command for Law Enforcement. At the height of the Cold War, it was a sensational prospect to have agents from the United States and Soviet Union working together to thwart a secret evil organization called THRUST.
Ritchie, however, has experience with making material that could easily be antiquated into something more in tune with a modern audience. After all, he turned Robert Downey Jr. and Jude Law into a pair of bare-knuckle brawlers in his Sherlock Holmes films. Who's to say that the British director can't turn Henry Cavill (Man of Steel) and Armie Hammer (The Lone Ranger) into a badass version of Solo and Kuryakin? Sure, the fact that both Cavill and Hammer have failed to engage audiences when they've headlined big budget fare should be a concern, but Ritchie was married to Madonna and once had Brad Pitt go an entire movie talking in an unintelligible Irish accent… he's not above taking on a challenge.
The main thing that The Man from U.N.C.L.E. has going for it — much like Mission: Impossible — is that espionage really never goes out of style. Deceit, disguises and gadgets make for some handy story building blocks no matter what the set-up is. The trick is almost to ignore much of what came before in the original television show and start from scratch. Reportedly, Ritchie is keeping the story set in the '60s, but hopefully that won't steer his story too rigidly. The best movies based on TV shows, like The Fugitive, make people almost entirely forget where the story came from.
The worst mistake that Ritchie could make would be to try to be too jokey with the material. What comes out of a lot of the television-to-movie projects is that the participants are embarrassed to be doing them and almost feel the need to make fun of their source. Ritchie has proven himself adept at adding touches of humor to his films, usually amidst a steady stream of fights and explosions. For U.N.C.L.E., any jokes need to naturally flow out of the story and action… try to force anything and suddenly the film's either a parody or a pale imitation of the original.
It's an uphill battle to get audiences to care about something that their grandparents watched on television, but Ritchie has more of a chance to pull it off than most. If he can make the 1870s look cool, just think what he can do with London at the beginning of the swinging '60s. Even if Cavill and Hammer haven't yet earned the benefit of the doubt, their director has.