Can't Wait for 'Maleficent'? Check Out 'Twisted'!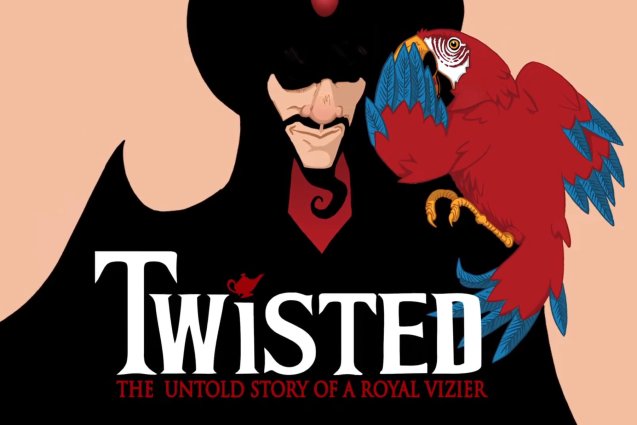 Team StarKid/YouTube
Have you seen the trailer for Disney's Maleficent? Angelina Jolie looks absolutely evil! (We mean that in the best way possible.) The film is a retelling of the classic Sleeping Beauty tale, but from the sorceress's point of view. While we're excited for the new flick, it unfortunately doesn't come out until May 2014. Although we wish it would come out sooner, there is an alternative that might be able to appease us for a little while.
Twisted: The Untold Story of a Royal Vizier, the newest StarKid musical, premiered on YouTube on Thanksgiving day. StarKid is most known for creating A Very Potter Musical, which went viral in 2008. (You know Darren Criss, who plays adorable Blaine on Glee? Long before he was a Gleek, he was Harry Potter, the boy who lived — not died, duh!) StarKid is also known for A Very Potter Sequel and A Very Potter Senior Year as well as musicals based on Batman and the sci-fi film Starship Troopers. 
Now, they're tackling the story of Aladdin but in a different way. Twisted follows the plot of Aladdin from Jafar's point of view. The musical originally opened in Chicago at The Greenhouse Theater from July 4 to July 28. However, for those of us who couldn't travel to the windy city to see Twisted in person, StarKid will release the full musical on YouTube.
So if you're looking forward to Maleficient, Twisted is a funny musical alternative. Besides, what else are you going to do when you're lying on the couch, completely immobile after eating so much turkey?