Can You Spot Brad Pitt in the 'Moneyball' Poster?
So what do we know about Moneyball?
Well, Brad Pitt will depict Billy Beane, Oakland A's general manager, who utilizes statistical data to combat budget constraints in the development of a top-quality roster of baseball players. We know that the sensational Philip Seymour Hoffman will play Art Howe and Jonah Hill will play Paul DePodesta (under a pseudonym). And all this is well and good, for fans of film and baseball alike…but what can we really sink our teeth into? Chris Pratt as Scott Hatteberg. In fact, Chris Pratt as Anyone It-doesnt-matter-who-berg would be awesome, because that guy is a champ. He's the real Moneyball.
You got that?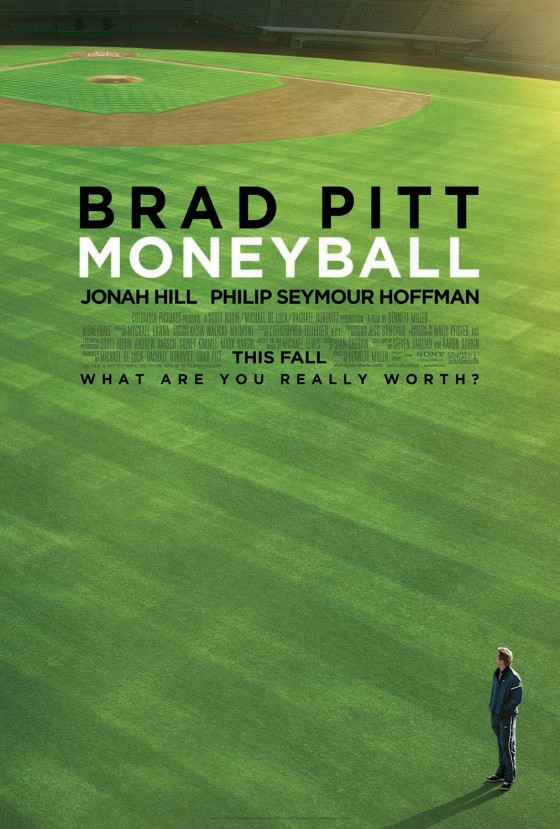 Source: Heyuguys