Cannes 2012 in the Can: How to See the Fest's Biggest Movies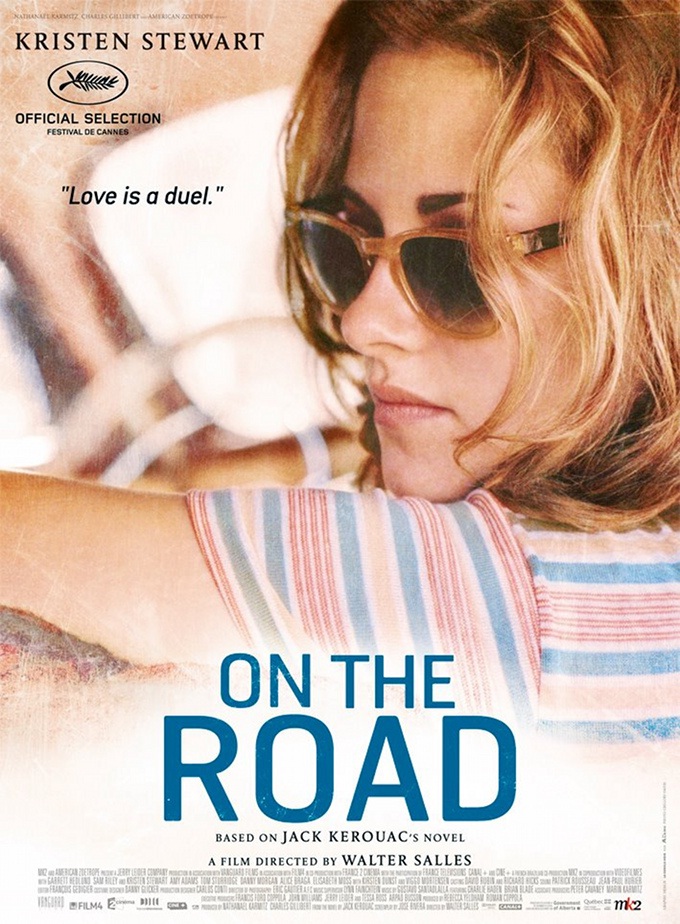 The prestigious Cannes Film Festival, which kicks off its 65th year on May 16, is the unspoken starting line for 2012's lengthy awards season race. Most of the films that attend have been produced outside of Hollywood, only to be brought into the fold by studios antsy for a end-of-the-year Oscar contender. Over the course of eleven days, buyers from studios and production companies all over the world will gather at the French fest to watch movies, lay down dollars and hope they walk away with big names, big stars and big titles to put in theaters for us average moviegoer to check out down the road. Lots of pressure for those at the fest, lots of rewards for film fans.
Below if the official line-up of films playing Cannes 2012, and you can keep checking back over the next week and a half for updates on who picked them up and when they might be making their way to a theater near you!
In Competition:
Rust and Bone – dir. Jacques Audiard
The Marion Cotillard romantic drama has been acquired by several companies, but so far, no American distributors.
Moonrise Kingdom – dir. Wes Anderson
Focus Features will release the film on May 25th. You can watch the trailer here!
Holy Motors – dir. Leos Carax
Cosmopolis – dir. David Cronenberg
Robert Pattinson's collaboration with delightfully wild Cronenberg has been picked by EOne for release this year. Watch the trailer here!
The Paperboy – dir. Lee Daniels
The Zac Efron/Nicole Kidman pairing has yet to find a home, but we have seen a few choice pics.
Killing Them Softly – dir. Andrew Dominik
Formerly titled Cogan's Trade, the Brad Pitt drama is set to be released by The Weinstein Company on September 21, 2012.
Reality – dir. Matteo Garrone
Love – dir. Michael Haneke
Sony Pictures Classics has picked up the filmmaker's follow up to the Oscar-nominated The White Ribbon. Here's the first trailer:
Lawless – dir. John Hillcoat
The Shia Labeouf/Tom Hardy period drama will be released by Weinstein Company on August 31. Watch the full trailer here!
In Another Country – dir. Hong Sang So
The Taste of Money – dir. Im Sang So
Like Someone In Love – dir. Abbas Kiarostami
The Angels' Share – dir. Ken Loach
In The Fog – dir. Sergei Loznitsa
Beyond The Hills – dir. Cristian Mungiu
Baad el Mawkeaaa (Apres La Bataille) – dir. Yousry Nasrallah
Mud – dir. Jeff Nichols
The Matthew McConaughey-starrer is currently without distribution. See the first clip from the movie below:
You Haven't Seen Anything Yet – dir. Alan Resnais
Post Tenebras Lux – dir. Carlos Reygadas
On The Road – dir. Walter Salles
The long-gestating adaptation starring Kirsten Stewart and Garrett Hedlund will be distributed by Sundance Selects. Watch the trailer here!
Paradise: Love – dir. Ulrich Seidl
The Hunt – dir. Thomas Vinterberg
Mads Mikkelsen stars in the drama that has yet to find distribution. Watch the first clip from the film below:
Un Certain Regard:
La Playa – dir. Juan Andres Arango
Miss Lovely – dir. Achim Ahluwalia
God's Horses – dir. Nabel Ayouch
Antiviral – dir. Brandon Cronenberg
Trois Mondes – dir. Catherine Corsini
7 Days In Havana – dir. Benicio Del Toro, Gaspar Noe, Laurence Cantat
Laurence Anyways – dir. Xavier Dolan
Le Grand Soir – dir. Benoit Delepine and Gustave Kervern
Aimer A Perdre La Raison – dir. Joachim LaFosse
Después De Lucia – dir. Michel Franco
Mystery – dir. Lou Ye
Student – dir. Darezhan Omirbayev
La Pirogue – dir. Moussa Toure
Confession Of A Child Of The Century – dir. Sylvie Verheyde
The White Elephant – dir. Pablo Trapero
11:25 The Day He Chose His Own Fate – dir. Koje Wakamatsu
Beasts Of The Southern Wild – dir. Benh Zeitlin
The Sundance breakout was picked up by Fox Searchlight in January and will hit theaters June 27, 2012. Watch the first trailer here!
Out of Competition:
Roman Polanski: A Film Memoir – dir. Laurent Bouzereau
The Central Park Five – dir. Ken Burns, Sarah Burns and David McMahon
Garbage In The Garden Of Eden – dir. Faith Akin
Les Invisbles – dir. Sebastien Lifschitz
Journal De France – dir. Claudine Nougaret and Raymond Depardon
Dracula 3D – dir. Dario Argento
The Legend Of Love and Sincerity – dir. Takashi Milke
Mekong Hotel – dir. Apichatpong Weerasethakul
Villegas – dir. Gonzalo Tobak
A Musica Segundo Tom Jobim – dir. Nelson Pereira Dos Santos
Follow Matt Patches on Twitter @misterpatches
More:
Robert Pattinson & Giant Rats Will Freak You Out in Cosmopolis Trailer
Kristen Stewart: Why You'll Rethink the Twilight Star in 2012