Cannes Chatter: Early 'Django' Footage, 'Plenty of Blood, Plenty of Laughs'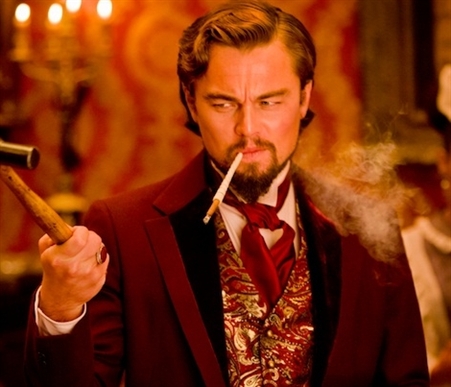 The 65th Annual Cannes Film Festival is officially in full swing, with nearly everyone in Hollywood transported to the prestigious French fest for a week and a half of wheeling and dealing. Catch up on all the goings-on with Cannes Chatter.
The attendants of Cannes are set to get their very own screening of the recent James Bond/Skyfall trailer, with Bond Girl costar Berenice Marlohe on hand to unveil the teaser. Marlohe will present the new spot at the Cinema de la Plage outdoor screening of From Russia With Love, as part of the Cannes Classics programming honoring the 50th anniversary of the series. No word if shaken-but-not-stirred martinis will be poured out at the event. [MI6 News]
The biggest issue at this year's festival? The inclement weather. Rain and general disgustingness has been forcing screenings (like Gonzalo Tobal's Villegas, which failed to play due to the Salle du Soixantième theater's leaky roof) and the general wheeling and dealing of the fest ("I just cancelled all of my meetings," a distributor told a Deadline reporter) to be put on hold. There's some luck: many of the big films, including Robert Pattinson's Cosmopolis, Kristen Stewart's On the Road and Brad Pitt's Killing Them Softly, won't play until later in the week, giving hungry filmgoers plenty of time to wait out the rain and catch great cinema. [Deadline]
The Weinstein Company, which continues to make headlines thanks to head honcho Harvey Weinstein's usual (and tactical) larger-than-life presence, paraded early looks at his 2012 releases for critics and media types. The presentation included the trailer for Paul Thomas Anderson's The Master (which we were blown away by earlier today), David O. Russell's The Silver Linings Playbook and the eagerly-anticipated Django Unchained from Quentin Tarantino. While none of the films were screening in full at the festival, Weinstein got the ball rolling on buzz for three sure-to-be-awards-contenders — and the calculated move worked like a charm. The footage wowed audiences, Django in particular. Tweeted reactions from to the slavery Western trailer ranged from "safe but solid" to "ridiculously fun" to Twitch's boiled down, "plenty of blood, plenty of laughs." When it comes to working the Cannes hype machine, Harvey is the true master. Did you hear about Sapphire, the next Artist? [Criticwire]
Follow Matt Patches on Twitter @misterpatches
More:
Tarantino's 'Django Unchained': First Poster — Inspired By Internet Artists?
Skyfall Trailer: What James Bond Learned from Harry Potter
Cannes Chatter: Kanye West to Debut 'Cruel' Short Film
[Photo Credit: Weinstein Company]