This Week in Cannes Reviews: 'Lost River,' 'Foxcatcher' and More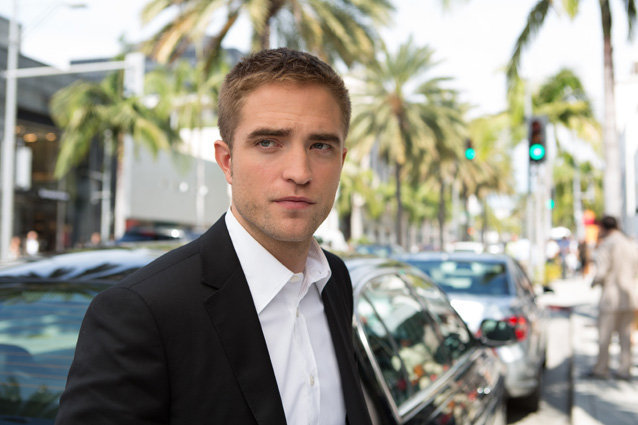 Prospero Pictures/eOne Entertainment
It's the beginning of the summer, which means it's time for Hollywood's biggest and brightest stars to make their way to the French Riviera for the Cannes Film Festival, while the rest of us look on with jealousy. But just because you didn't snag a ticket to the most glamorous film event of the year, that doesn't mean you can't keep up with all of the big films premiering over the next two weeks. To help you stay on top of things, we're running down the biggest films that premiered in competition at the festival, including the latest from David Cronenberg, Steve Carell's potential Oscar vehicle and the high-profile movie that opened to worse reviews than Grace of Monaco.
Lost River

Actor Ryan Gosling's dreamy and feverish directorial debut follows Billy (Christina Hendricks) and her son Bones (Ian De Caestecker) as they struggle to survive the economically devastated Detroit-like city of Lost River. Billy goes to desperate lengths to keep her childhood home while Bones resorts to scavenging from local abandoned houses, but a local madman named Bully (Matt Smith) has claimed the entire neighborhood for himself. Lost River screened in the Un Certain Regard category at Cannes and was met with mostly boos from the audience. Many critics have cited Gosling's ambition, but have accused the first time director of being derivative of other, more seasoned filmmakers.
"'Lost' is indeed the operative word for this violent fairy tale about a fractured family trying to survive among the ruins of a city overrun by thugs, sexual predators and other demons, nearly all of them cribbed from the surreal cinematic imaginations of other, vastly more intuitive filmmakers. It's perversely admirable to the extent that Gosling has certainly put himself out there, sans shame or apology, but train-wreck fascination will go only so far to turn this misguided passion project into an item of even remote commercial interest." – Justin Chang, Variety
"The visuals are undeniably dreamy, but they mostly seem borrowed from other filmmakers' dreams. There's a Twin Peaks feel of an alternate, off-kilter world to the whole thing, one in which arbitrary, quasi-surrealistic images barge in, sometimes for symbolic reasons, at other times arbitrarily. Many of them relate to ruin and decay—civic, environmental, bodily—and there is a sense of the ghosts who occupy both the ruined homes and the underwater town. As beautifully presented as the imagery is, however, none of it registers deeply because it all seems like borrowed goods. It's flashy enough to engage the eye, but the experience is akin to flipping through a gorgeous art photography book featuring an assortment of artists rather than one. " – Todd McCarthy, The Hollywood Reporter
Maps to the Stars
David Cronenberg's latest film follows Agatha (Mia Wasikowska), a young woman who was disfigured in a fire, and moves to LA in an attempt to reconnect with her family… even if they don't want to reconnect with her. Along the way she befriends a limo driver (Robert Pattinson) and gets a job working for a washed-up movie star Havana Segrand (Julianne Moore), who is attempting to land the lead role in a remake of a film that once starred her mother (Sarah Gadon). Meanwhile, Havana's shrink (John Cusack) is raising tween megastar Benjie Weiss (Evan Bird), who at 13 is fresh out of rehab and whose fame allows him to get away with just about anything.
"If Sunset Boulevard, All About Eve and Kenneth Anger's Hollywood Babylon took a bunch of prescription medication, had a two-day three-way and conceived a child, nine months later the child would look something like "Map To The Stars. […] Hollywood's seemed pretty rotten from the off in the film, but as Cronenberg exposes its stinking maggoty core of ghosts, sexual deviancy and cover-ups, the film takes on a nightmarish K-hole tone of its own, while remaining darkly, bitterly funny to the last. LA's rarely seemed as unappealing on screen, which is quite the feat." – Oliver Lyttelton, The Playlist
"David Cronenberg's new film here at Cannes is a gripping and exquisitely horrible movie about contemporary Hollywood – positively vivisectional in its sadism and scorn. It is twisted, twisty, and very far from all the predictable outsider platitudes about celebrity culture. The status-anxiety, fame-vertigo, sexual satiety and that all-encompassing fear of failure which poisons every triumph are displayed here with an icy new connoisseurship, a kind of extremism which faces down the traditional objection that films like this are secretly infatuated with their subject." – Peter Bradshaw, The Guardian
Foxcatcher
Based on the true story of the murder of wrestler Dave Schultz, Foxcatcher has emerged from the festival as a major player in next year's Oscars race. Channing Tatum stars as Mark Schultz, an Olympic wrestler who has long lived in the shadow of his older brother, Dave (Mark Ruffalo). When Mark gets an invitation from multimillionaire John E. duPont (Steve Carell) to move into his home and train at his facilities, his relationship with his new benefactor turns out ot have dangerous consequences.
"Despite its hefty 134-minute running time, "Foxcatcher" doesn't have an ounce of the proverbial narrative fat […] Crucially, this meticulously researched picture feels as authentic in its understanding of character as it does in its unvarnished re-creation of the world of Olympic sports in the late '80s; rarely onscreen has the art of wrestling, centered around the violent yet intimate spectacle of men's bodies in furious collision, provided so transfixing a metaphor for the emotional undercurrents raging beneath the surface." – Justin Chang, Variety
"Centered on an astonishing and utterly unexpected serious turn by Steve Carell, this beautifully modulated work has a great deal on its mind about America's privileged class, usurious relationships, men's ways of proving themselves, brotherly bonds and how deeply sublimated urges can assert themselves in the most unsavory ways." – Todd McCarthy, The Hollywood Reporter
Saint Laurent
Focused on the life and career of Yves Saint Laurent (Gaspard Ulliel), the film charts the designer's rise to fame and his relationship with his lover and business partner, Pierre Berge (Jeremie Renier). Written and directed by Bertrand Bonello, it's one of several high-profile biopics in contention at Cannes this year, although similarities to another recent Saint Laurent movie may have been its downfall with critics, as it only earned mixed reviews.
"The point could be to show what it all cost Saint Laurent – and yet it doesn't actually seem to have cost him that much: he grows to a pampered old age, not very conspicuously interested in anyone or anything but his dog. Perhaps it is that they are entirely without affect, like a tableau by Warhol, who writes Saint Laurent a fan letter here. Finally, Saint Laurent is a well made but bafflingly airless and claustrophobic film, like being with fashion's very own Tutenkhamen , living and dying inside his own richly appointed tomb – and sentimentally indulged to the last." – Peter Bradshaw, The Guardian
Perhaps through time this hallucinatory quasi-dream of a biopic will grow in stature, but as first impressions go, the film loves itself so much it renders itself beautiful, but utterly shallow. The messy structure, which includes further time jumps in the future – a random introduction of an older Saint Laurent, the Pierre Berge-handling business affairs at irregular intermissions between exploration of a bored genius, and animal cruelty in the form of a pug OD'ing on pills – doesn't do the film any favors." – Nikola Grozdanovic, The Playlist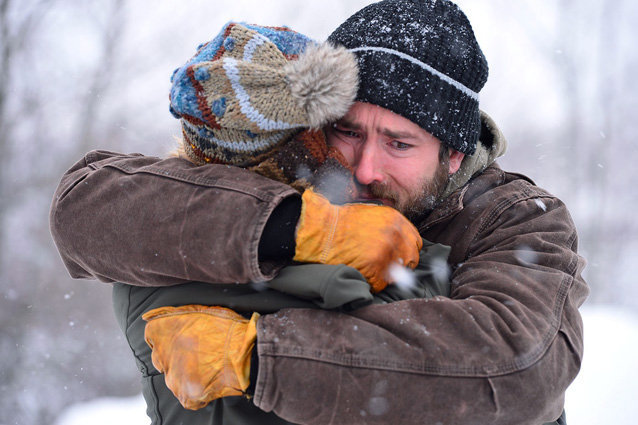 Ego Film Arts/The Film Farm
The Captive
Atom Egoyan's latest film centers on the kidnapping of a teenage girl, and the torture that her captor puts her parents through. Eight years after Cass (Alexia Fast) disappeared, her parents (Ryan Reynolds and Mireille Enos) discover disturbing new evidence that leads them to believe that she's still alive, and they desperately attempt to get the police to take their case seriously. The film, which was perceived by many to be a comeback vehicle for both Reynolds and Eyogan, premiered to largely negative reviews, putting it up against Grace of Monaco and Lost River for the biggest disappointment of the festival. 
"The plotting here is so hopelessly tangled, clichéd, and bereft of psychological complexity that it's difficult to care what happens to any of these people. That goes even for poor Cass, who seems at times to have a touch of Stockholm syndrome but otherwise just looks bored sitting around on the pink princess bed she's outgrown. As Mika's antics become more bizarre and her distraught dad out of nowhere starts outsmarting her tormentors, the movie goes from uninvolving to risible." – David Rooney, The Hollywood Reporter
"Any other year, in any other context, The Captive would simply be another overcooked rote thriller that, like so many other films in this genre, totally loses the run of itself in the final act (seriously, Kevin Durand goes so Bond villain that he even has a female henchperson sidekick). […] Instead, right down to the nearly synonymous title we get a lurid, silly Prisoners me-too (and that film itself was far from flawless) in which the only additions are a flashback-and-forward structure that never works, the kind of contrivance in which a laptop camera accidentally left transmitting records a crucial conversation (perfectly framed) and a crude, distastefully regressive subtheme which suggests that well, of course that this is what happens to girls and to women (even successful, intelligent, independent women) when they are left alone even for a moment by their menfolk." – Jessica Kiang, The Playlist
The Homesman
Co-written, directed by and starring Tommy Lee Jones, The Homesman follows a claim jumper and a pioneer woman (Hilary Swank), who accompany three insane women – played by Grace Gummer, Miranda Otto and Sonja Richter – across the border into Iowa. Like several other Cannes contenders, the film has already been receiving awards buzz, thanks to Jones' direction and a powerhouse lead performance from Swank.
"Unlike other actor-directors, Jones never seems to indulge excess on the part of his cast. Though the characters are strong, the performances are understated. Even the three ladies settle into a state of near-catatonia after awhile, rather than indulging their various "hysterias." In the past, people have whispered about Jones' attitudes toward women; with this film, he says a thing or two on the subject with a sensitivity that comes as a welcome surprise." – Peter Debruge, Variety
"This is a frontier tale with something of the classic style of Stagecoach or 3:10 to Yuma, but also the consciously grimmer, austerer feel of Kelly Reichardt's Meek's Cutoff and indeed Lee Jones's own The Three Burials Of Melquiades Estrada. And it is a frontier tale which is swimming against the generic current: most stories like these are about heading west. This is about a trudge in the opposite direction." – Peter Bradshaw, The Guardian