'Captain America 2' Official, Arriving in 2014
Not long after the Marvel sensation Captain America hit theaters, it was announced that a sequel was in the works. Captain America 2 has been in development since mid-2011, with Chris Evans returning as the titular hero. Now, the movie has a release date: April 4, 2014.
Although there is still a ways to go before Captain America 2 takes real form, the Walt Disney Studios' announcement of the release date (along with the below image of Cap car-squatting amid a barrage of danger — American danger) makes the thrilling sequel seem none too far out of reach.
As opposed to Captain America, which took place in the 1940s, Captain America 2 will carry out in present day, taking place after the events of the upcoming The Avengers and continuing Steve Rogers difficult integration into modern society.
With director Joe Johnston not returning, it was reported recently that the sequel might be helmed by Joe and Anthony Russo, the team behind sitcoms like
Community
and
Happy Endings.
In more immediate (and equally exciting) news, The Avengers opens May 4 and here's a brand new image of Cap from the movie: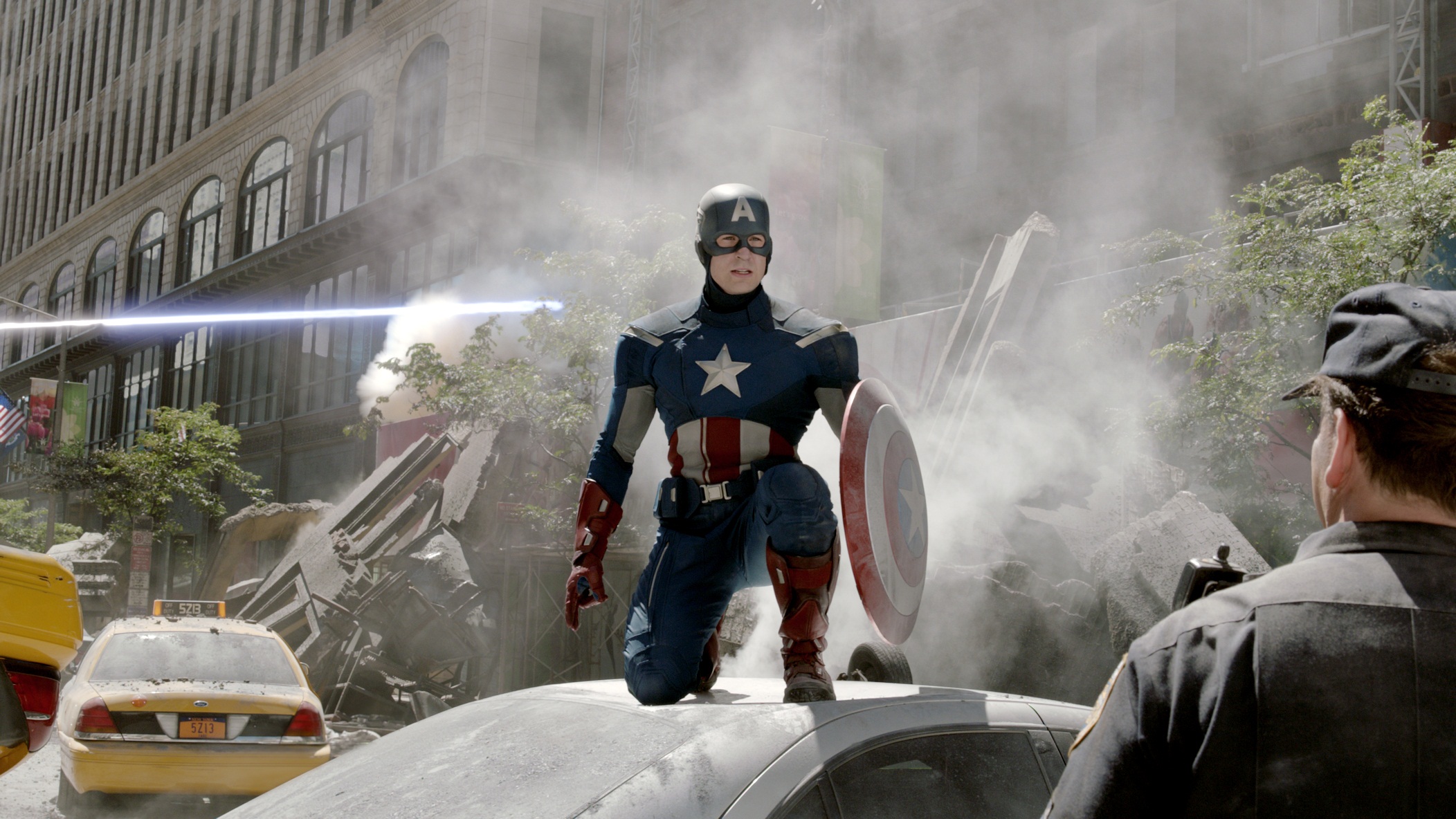 More
Captain America 2 Helmed by Community, Arrested Development Directors?
Marvel's Kevin Feige Talks Captain America & Thor Sequels, New Films
Avengers Images: Captain America, Thor & The Hulk Choose Their Weapons