'Captain American 2' Recruits 'Revenge' star Emily VanCamp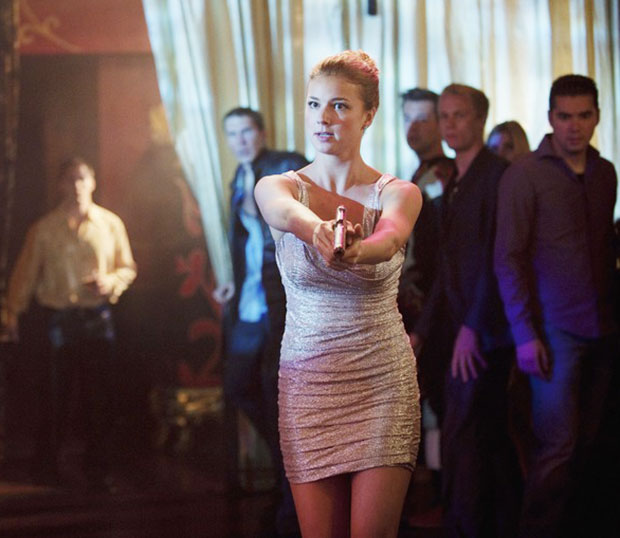 Marvel lovers: meet your newest addition to the Captain American 2: The Winter Soldier team! From a double-crossing Hamptonite to a big-screen leading lady, actress Emily VanCamp is definitely one to watch.
According to Deadline, VanCamp — star of ABC's hit drama Revenge — is in talks with the Marvel Studios to join the newest superhero sequel. Once the deal has closed, VanCamp will star opposite super-hunk Chris Evans. The buzz around the blogosphere is that the Revenge actress is set to join the blockbuster as Sharon Carter, a S.H.I.E.L.D. agent and potential love interest for Captain America (Evans). Carter is the niece of the original film's Peggy Carter (Hayley Atwell).
RELATED: 'Captain America 2' Scores 'Arrested Development' Director
Although many of the movie's details are being kept hush-hush, it appears that unlike the first flick, which took place during World War II, the sequel will be set in the modern world. Captain America 2 does not have a set start date just yet, but the film is scheduled to hit theaters April 14, 2014.
Do you think VanCamp will be a good addition to the team? Share your thoughts in the comments below!
Follow Leanne on Twitter @LeanneAguilera
[Photo Credit: ABC]
---
You Might Also Like:

Biden? Ford? Surprisingly Hot Young Pics of Politicians

Who Wore This Crazy Hat?

Stars Who Changed Their Look After Love