Cary Fukunaga To Direct 'No Blood, No Guts, No Glory'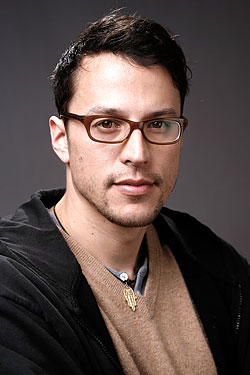 I just love to see a young filmmaker on the rise. At 33, Cary Fukunaga is primed to become one of Hollywood's great hopes for the future of entertainment after the modest success of his first two features Sin nombre and Jane Eyre. Focus Features was behind both of those films and now the mini-major is making a move to keep the director in its stable: Variety reports that the studio has hired him to direct its Civil War heist pic No Blood, No Guts, No Glory.
Chase Palmer wrote the original version of the script, which ended up on the 2009 Black List of Best Unproduced Screenplays, but Fukunaga will now co-write with him as the film moves forward. Described as The Dirty Dozen set during the Civil War, the story follows a spy and 20 Union soldiers in disguise who board a train in Georgia in order to pull off a heist that could bring a quick end to the Civil War. The source calls it a fictionalized account of America's first special forces operation, which explains why its being made: every project featuring a "special forces operation" is a hot commodity these days following the death of Osama Bin Laden.
I'm glad to see Fukunaga get another gig as I've enjoyed his recent efforts. But this is a major ambitious project than his past two, and it'll be a telling sign of what he's capable of doing in the future with more resources. He was apparently one of the filmmakers in contention to direct Fox's The Wolverine, but I'm glad he's doing this first. No Blood, No Guts, No Glory is definitely bigger than anything he's done before, but it's still manageable for a relatively new filmmaker. A $150 million-plus Wolverine sequel would've been difficult to handle coming from his background, though what he learns on this new project could very well prepare him for something of that size.
Source: Variety