Casting 'Grand Theft Auto V': Who's Psycho Enough to Play Trevor?
Grand Theft Auto V obliterated records, selling $800 million in its first 24 hours and over $1 billion within its first three days, becoming the fast-selling entertainment product of all time. It would only make sense to turn the already movie-like game into an actual movie. If film studios are already five steps ahead of me and a script is in development, we'd love to help you out with the casting process. Each of the three main characters is so distinct and colorful that they'd be dream parts for actors. Here are our casting picks for Michael, Franklin, and Trevor.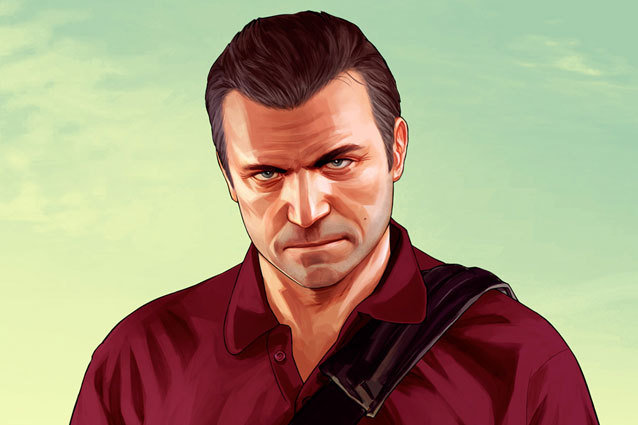 Michael De Santa
Michael De Santa is a former bank robber turned family man. Before a bank heist gone wrong, he led a long life of crime that included everything from narcotics smuggling to starting his own prostitution racket. His partner in crime was Trevor Philips, another main character in the game, but they grew apart as Michael started a family. After the disastrous bank job, Michael and his family entered witness protection and started new lives, getting rich in the process. His current life is far from satisfying, however, since his wife and kids don't show him much respect. When he meets Franklin Clinton, he reenters the crime world and reunites with his old partner, Trevor, but their new dynamic is less than collaborative. Michael is constantly torn between being a good guy for his family and being tempted to unleash his homocidal side as a criminal. His therapist says he is "addicted to chaos."
To fill Michael's role, the actor needs to be able to play both a convincing tough-guy criminal and a dejected father and husband going through a mid-life crisis. Someone around 45, a little on the heavy side, with authoritative screen presence. Ray Liotta, Michael Madsen, Tom Sizemore, and Alec Baldwin would all fit this category perfectly. They have all played criminals and gangsters in their careers, while Liotta and Baldwin can easily turn on their sensitive sides as the worn-out family man. Each one is a seasoned actor who can convey the complexities and nuances of such a torn man. Plus, they all fit the bill in terms of physical appearance. It all comes down to whose husky voice the director prefers.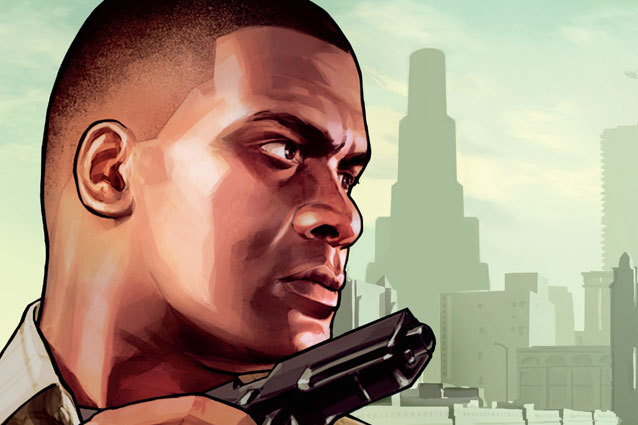 Franklin Clinton
This guy's name sounds like an intersection in deep Brooklyn, but he's a gangbanger from the Los Angeles-inspired fictional city of Los Santos. Franklin had a tough upbringing in South Los Santos, getting involved with street gangs and dealing drugs from a young age. After going to prison for dealing, he decides to move up in the criminal underworld upon his release. When he meets Armenian gangster Simeon Yetarian, Franklin becomes a repo man for his loansharking and extortion business. And when Franklin meets Michael, he gets even deeper into crime.
Franklin is younger than the other two characters, at about 25 years old. He's confident, ambitious, and street-smart. Some actors we'd like to see try out for the role of Franklin are Brian White, Cory Hardrict, Chris Brown, and Columbus Short. Brian White has incredible range as an actor and can pull off just about any role, and judging by his performance as an underground street fighter in Fighting, we know he can pull off tough-guy Franklin. Even though he's best known as a musician, Chris Brown was a natural in Takers, in which he played a cocky bank robber. And Hardrict and Short are under-the-radar candidates who could explode onto the scene if they deliver strong performances.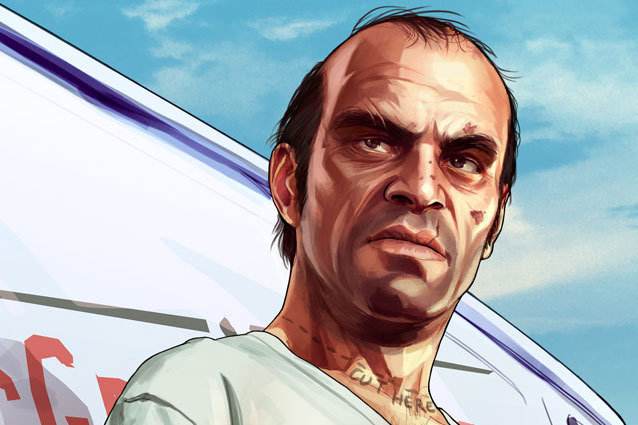 Trevor Philips
Trevor's character is the most exciting to cast out of the three, simply because he is pretty much insane. From an early age, Trevor has dealt with rage issues and violent impulses, which could largely be a result of his abusive father. As an adult, he discovers a knack for robbery, and when he meets Michael, they become heist partners. The two also become close friends, and they have a successful heist run until that fateful job. When Trevor and Michael are reunited years later, it appears that their friendship does not survive the time apart, and they continuously argue throughout the game's missions.
Finding an actor who can nail such an unhinged and unpredictable character might be a challenge, but luckily we have Nicolas Cage. Cage is synonymous with unhinged. And if he were to be paired up with someone like Baldwin or Liotta, the buzz surrounding the movie would be deafening. Other actors to consider include Billy Bob Thornton, who can easily do crazy redneck, Elias Koteas, who was downright chilling as arsonist Andrew Laeddis in Shutter Island, and Kim Coates, who oozes sleaze and has seen his fair share of violence on Sons of Anarchy.
More:
Aaron Paul in 'Need For Speed' Trailer
Giant Robots! Lightsabers! Bare Feet!
Marvel's Agents of S.H.I.E.L.D.' Pilot Review
---
From Our Partners:


40 Most Revealing See-Through Red Carpet Looks (Vh1)


15 Stars Share Secrets of their Sex Lives (Celebuzz)