'Catching Fire' Director Contenders: Grade A Choices (But Still No Women)

With director Gary Ross officially off of the Hunger Games sequel, Catching Fire, the hunt for a new director is heating up (pun absolutely intended). Lionsgate, the studio behind the young adult franchise, thought they had their visionary writer/director all locked down for the series, boldly locking in a release date of November 22, 2013, way back in August of last year. Now they're kicking it into high gear to find a replacement that can deliver the goods on Catching Fire, while maintaining the high quality established by Ross (and approved by author Suzanne Collins).
Who have they found? Three names are on Lionsgate's shortlist (which is a fancier, industry version of "wish list") and they're unexpectedly high profile. The producers of the Hunger Games aren't ready to phone their sequel in — much like the Harry Potter franchise, which saw family-friendly director Chris Columbus step down after two installments, making way for Alfonso Cuaron's more mature take on the material, the directors sought for Catching Fire are top quality. The trio of gentlemen currently being eyed up may be wishful thinking, but the good news is Lionsgate is dreaming big. Here are the current contenders: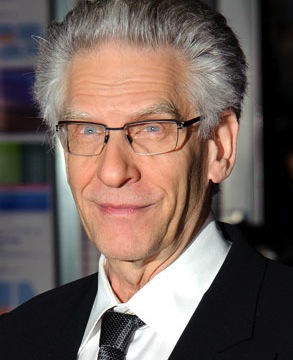 David Cronenberg
Once a master of horror with pinnacle genre entries like The Fly, The Brood and Videodrome, the David Cronenberg of late has stuck to intense, adult-themed dramas. Last year's A Dangerous Method, a powerful, restrained piece of filmmaking, came and went, but if early glimpses of his 2012 collaboration with Robert Pattinson, Cosmopolis, are to be believed, he's ready to blow the socks off of Twihards, opponents of the RPatz and everyone in-between.
Why He Should Direct Catching Fire: While his recent films may not scream "blockbuster entertainment," his background in horror gives him cred for establishing unique worlds and scenarios. He's great with actors, and he has a trio of young actors who he can push harder than Ross ever could.
Why He Shouldn't Direct Catching Fire: What Cronenberg doesn't have is the action background. He's never tackled a blockbuster (although Top Gun, RoboCop and Return of the Jedi all crossed his plate at some point) and while he has an expert eye, big battle scenes may not be a natural fit for his intimate sensibilities. Cronenberg is also 69 years old — unless he thinks he needs to tackle Catching Fire to bring in studio dollars for his next slew of indies, why would he want to do it? The man doesn't need this movie or a franchise.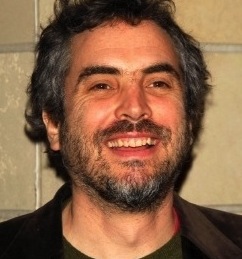 Alfonso Cuaron
If he could step into Potter, why not Hunger Games? Alfonso Cuaron had a string of solid movies (A Little Princess, Great Expectations, Y Tu Mamá También) before tackling Harry Potter and the Prisoner of Azkaban and proving he could deliver a franchise film that was both thrilling and thoughtful. He took that clout and ran with it: his 2006 film Children of Men is one of the best films of the last decade and his next, 2012's sci-fi drama Gravity, starring George Clooney and Sandra Bullock, is already being touted as an Oscar-contender.
Why He Should Direct Catching Fire: The biggest problem with Hunger Games was the directing. Ross relied heavily on "shaky cam" to evoke a naturalistic feel. It didn't quite work. Cuaron is the polar opposite — he's all about long, elegant takes (Children of Men features a 10 minute take, while the opening shot of Gravity will reportedly clock in at 17 minutes). We know Cuaron can knock a young adult fiction adaptation out of the park and with bigger set pieces and escalating drama, Catching Fire needs a director who can manage it all.
Why He Shouldn't Direct Catching Fire: Cuaron is a been-there-done-that choice. This isn't to say that Azkaban is anything less than dazzling or that Cuaron wouldn't craft an entirely new film with Catching Fire, but with The Hunger Games franchise being such a sure thing at the box office, Lionsgate would be better off finding a director who can make their franchise distinct. With Cuaron, memories of Potter are instantly conjured. Fresh blood is important.
Alejandro Gonzalez Inarritu
Alejandro Gonzalez Inarritu is no stranger to epic filmmaking, but his films find their grand ideas and action through performance, not scope. His resume includes Amores Perros, 21 Grams and Babel, all films known for their interlocking story lines, plethora of characters and examination of gut-wrenching, emotional scenarios. His streamlined narrative Biutiful earned Javier Bardem a second Oscar nomination. Catching Fire would be a wild departure, Inarritu's first outing in Hollywood, but Lionsgate has obviously been convinced by his filmmaking skills.
Why He Should Direct Catching Fire: He may be untested in blockbuster filmmaking, but his past work shows off an ability to juggle a handful of heady concepts while keeping everything grounded. Pair him with a special effects guru and the result could be breathtaking.
Why He Shouldn't Direct Catching Fire: Critically, Babel made people wonder if Inarritu was stuck in a multiple story line rut. Biutiful didn't earn him any raves either (perhaps, overshadowed by Bardem's work). If Inarritu is seriously considering Catching Fire, it may be out of desperation for a hit, a way to cut his teeth with Hollywood filmmaking who will keep him in the game. His early critical hits weren't flukes, but Inarritu may have run out of steam.
Cronenberg, Cuaron or Inarritu would be big, artsy gets for Catching Fire, and the end product would be radically different depending on who Lionsgate can reel in. For now, we play the waiting game. Who would you want to see take the reigns on Catching Fire? Is it a little weird that there isn't a single woman on this list?
Find Matt Patches directly on Twitter @misterpatches and remember to follow @Hollywood_com!
[LA Times]
More:
Hunger Games Director Gary Ross Won't Direct Catching Fire
One on One: David Cronenberg on Fassbender, Knightley and Mortensen in A Dangerous Method