Cate Blanchett Looks Unimpressed In Woody Allen's New Movie 'Blue Jasmine' — PIC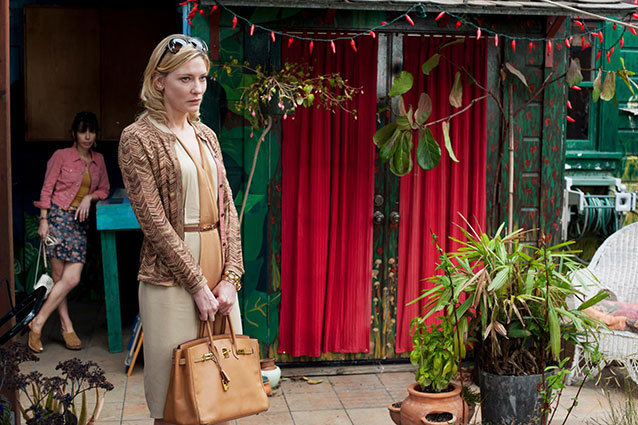 Come on, Cate Blanchett, you should be way more excited than this. You're starring in your first Woody Allen film, Blue Jasmine, which just so happens to be his 46th feature. Then again, the movie, which is about a housewife in crisis (possibly Blanchett, by the looks of things) might not be as lighthearted as say, Midnight in Paris. 
RELATED: Woody Allen a Pimp in 'Fading Gigilo' with Sofia Vergara
Still, Woody fans have reasons to smile about Blue Jasmine, as the director has assembled yet another top-notch cast. In addition to Blanchett, there's also Sally Hawkins (pictured with the Oscar-winning actress), Alec Baldwin, Peter Sarsgaard, and making his eagerly anticipated transition to the big screen, Louis C.K. 
RELATED: Cate Blanchett Joins the Wicked Women of Hollywood in 'Cinderella' 
Blue Jasmine arrives in theaters on July 26, whether you like it or not, Cate Blanchett. 
[Photo credit: Sony Pictures Classic]