Cate Blanchett Joins The Wicked Women of Hollywood in 'Cinderella'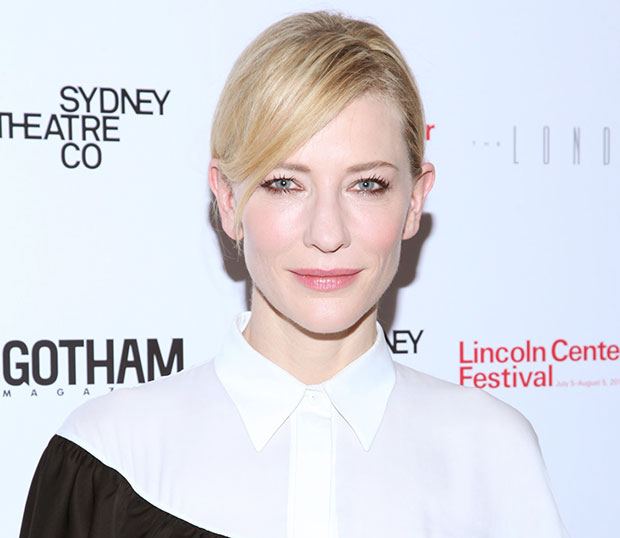 Fairy tales are the hottest trend right now and it's easy to see why. No matter how many times you retell it, the parts are recognizable and welcomed: a princess bites a bad apple, a damsel misplaces her shoe, a tired beauty slips into a coma-like nap. Each of these childhood fables showcases that pure of heart always triumphs over the forces of evil. So why is it that all the A-list actresses are tossing aside the tiaras and fighting for the villainess roles?
Cate Blanchett is the most recent Hollywood hopeful in talks to play the evil stepmother in Disney's live-action remake of Cinderella, to be helmed by Never Let Me Go director Mark Romanek. According to The Hollywood Reporter, Blanchett was originally set to play the evil witch in Disney's Snow White and the Seven, but that project was later dropped. A fine choice considering this year alone, there have been three Snow Whites—Ginnfer Goodwin, Kristin Stewart and Lilly Collins—all claiming to be the fairest of them all in the land of pop culture.
Blanchett joins the ever- growing list of actresses who have decided that it's good to be bad. Angelina Jolie is currently lending her legs and her acting skills to another former Disney classic as the dark dragon-loving witch in Maleficent. While both Julia Roberts and Charlize Theron questioned the integrity of a magic mirror in their Snow White-themed cinematic tales.
One could assume that these actresses are merely looking for a new roll to broaden their repertoire and resumes, but we've got a different—slightly more evil –theory. Fresh faces like Emma Stone, Ellie Fanning, and Jennifer Lawrence are quickly taking to their thrones as the new leading ladies of Hollywood. Perhaps our big-screen veterans are able to empathize with these youth-crazed villains in their quest to stay in the magical spotlight. Or maybe they just really enjoy the wickedly wonderful costumes!
Why do you think A-Listers are opting for the darker rolls? Cast your spell in the comments below!
Follow Leanne on Twitter @LeanneAguilera
[Photo Credit: Andres Otero/Wenn]
MORE:
'Maleficent': 3 of Angelina Jolie's Children to Appear In Film — REPORT
Angelina Jolie's Full 'Maleficent' Costume: Will Disney Do Dark?
Angelina Jolie Looks Absolutely Wicked in 'Maleficent' — PIC
You Might Also Like:

Best Nude Scenes of 2012 — PICS

'Hunger Games: Catching Fire' First Look: The Quarter Quell Begins! — PICS