Cate Blanchett's Directorial Debut Could Be Brilliant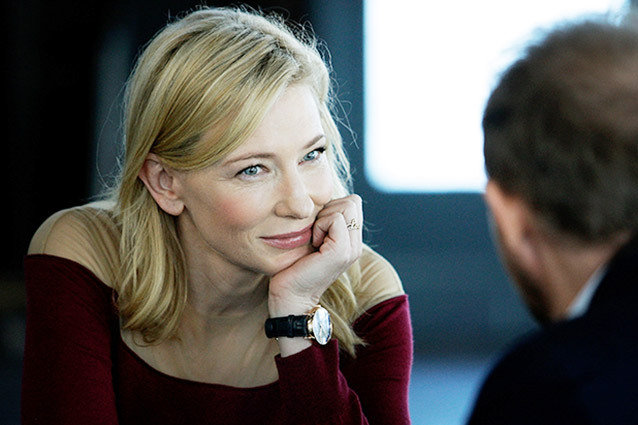 2013 Getty Images
Cate Blanchett is, without a doubt, one of the great actors of our time. She's been delivering powerful performances for the past 20 years, with her roles in films like The Aviator, Elizabeth, The Lord Of The Rings trilogy, and The Curious Case of Benjamin Button just a few on a long list of great works. We were so excited to learn that the amazing Aussie talent is getting ready to go behind the camera, as she'll be making her directorial debut with an adaptation of the bestselling novel The Dinner. Here are a few reasons we're expecting very big things from this project.
It's Technically Not Her First Time Directing
Theatre-heads know this better than the rest of us, but Blanchett has been in the director's seat before. Her husband (playwright and screenwriter Andrew Upton) runs the Sydney Theatre Company, and Blanchett has directed David Harrower's Blackbird and Joan Didion's Pulitzer Prize-finalist memoir The Year Of Magical Thinking.  Obviously, directing for the big screen will be different from directing for the stage, but we expect that Blanchett will make a strong transition.
The Novel Was A Huge Deal
The Dinner is a Dutch novel by Herman Koch. It was a European sensation, an international best seller (making the New York Times bestseller list), and the plot sounds like it was just asking to be adapted into a film. The psychologoical thriller tells the story of parents who must meet for dinner and deal with the ramifications of a horrific crime committed by their sons; it's been described as "the European Gone Girl." We can't wait to see how Blanchett brings such a tale to life.
The Oren Moverman Factor
One of the most exciting things about the project is that Blanchett is teaming up with the Oscar-nominated writer Oren Moverman. Moverman is adapting the novel for the screen, and since he was partly responsible for the critically-acclaimed 2009 film The Messenger, we think this could make for a dream collaboration.
Her Red Carpet Sensibility
This may sounds strange, but based on Cate Blanchett's red carpet stylings, we think she is going to make a fantastic film. Cinematography is everything, and Blanchett's recent, show-stopping looks (like this one) have us convinced that she knows how to make artistic magic happen in more ways than one.
She's Learned From The Best
Right now Blanchett is starring in Blue Jasmine, which is on its way to being Woody Allen's highest-grossing film to date. And Allen is just one of the many great directors Blanchett has worked with; Martin Scorsese, Peter Jackson, David Fincher, and Terrence Malick are just a handful of the filmmakers we think Blanchett will be drawing on when she gets behind the camera. If these guys have any influence on her debut, the possibilities are endless.
More:
'Blue Jasmine' Review
Joseph Gordon-Levitt Talks Directorial Debut
Marion Cotillard Is Everything

---
From Our Partners:


40 Most Revealing See-Through Red Carpet Looks (Vh1)


15 Stars Share Secrets of their Sex Lives (Celebuzz)