CBS Films Acquires 'The Mechanic'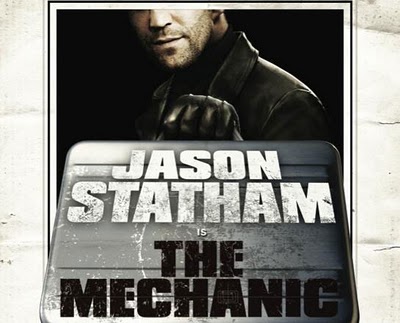 CBS Films, to date, has been unsuccessful in crafting a hit. The relatively new studio, headed by President and CEO Amy Baer, released a pair of duds this year (Extraordinary Measures and The Back-Up Plan) and have the Dwayne Johnson-topped Faster and the Vanessa Hudgens fantasy romance Beastly scheduled for an October 2010 and March 2011 bow, respectively.
Today, the studio adds another picture to it's 2011 slate as it announced the acquisition of Millennium Films' The Mechanic. The movie is a remake of the 1972 Charles Bronson flick, which centers on a hitman teaching the trade to an apprentice who has a connection to one of his mentor's victims. Jason Statham and Ben Foster star in the violent thriller, which is now planned for a Spring 2011 release. Simon West (Con Air) directed the film from a screenplay by Richard Wenk and John Lewis Carlino. Irwin and David Winkler and Robert and William Chartoff produced.
"We look forward to working with the CBS Films team on releasing this movie," stated the elder Winkler and Chartoff, who also produced the original film. "CBS Films possesses a refreshing, constructive energy and we are excited with their game plan to bring this exhilarating film to audiences." CEO Baer added: "The right acquisitions have always been a part of our plan and in The Mechanic we have a strong intelligent action thriller."
It's a smart move on behalf of CBS Films, which desperately needs a hit. Both of it's 2010 releases were rather unimpressive, with The Back-Up Plan barely recouping it's production budget and turning just a slight profit after global grosses factored in. Extraordinary Measures was a true flop – bringing in just $15 million worldwide on a $30 million budget. That kind of track record doesn't ensure that the company will be around for too long, but with The Mechanic, it has an opportunity to potentially garner a solid return on it's investment, which should be relatively small as it did not produce the picture. We'll see if Statham still has what it takes to open a picture on his own, since Foster – though easily the better actor – is hardly a box-office draw and director West hasn't been relevant since the 1990s.
Source: CBS Films