Celebrities With The 'Hunger Games' Bug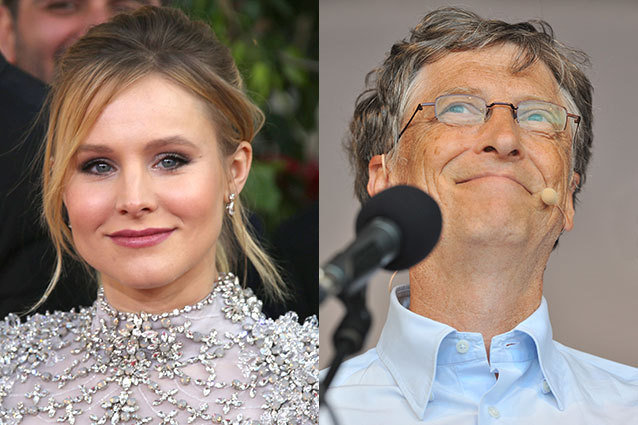 WENN/WENN
While most film premieres appear to be an excuse for celebs to show off their designer outfits and gain a few extra column inches of free publicity, The Hunger Games: Catching Fire has advance screenings more likely to be attended by those far more interested in the adventures of Katniss, Peeta and co. than posing for photographers on the red carpet. Here's a look at five of the biggest famous fans of the big-screen phenomenon.
Possibly the most committed Hunger Games fan, Veronica Mars star Kristen Bell threw a Hunger Games-themed birthday party back in July 2010, dressing head-to-toe in spandex with a fire cape, bow and arrow as well as installing a bouncy castle named The Capitol.
Bill Gates
Surely the most unlikely Hunger Games celebrity fan, the richest man in the world admitted that the first book in the trilogy was the last novel that he had read after sharing his summer reading list earlier this year.
Sasha & Malia Obama
After attending the White House Correspondents' Dinner alongside Elizabeth Banks last year, star Josh Hutcherson revealed his excitement on learning that both of President Barack Obama's daughters were big fans of the series.
The British actress joked last year that she wishes she had been young enough to play Katniss after revealing that she was equally riveted and terrified by the novels.
Andy Cohen
The Bravo host questioned whether he was now a tween after reading The Hunger Games from cover to cover while he later admitted to getting goosebumps after watching the trailer for the first film.
Follow @Hollywood_com