'Celeste and Jesse' Co-Writer and Director On Working With Rashida Jones and Andy Samberg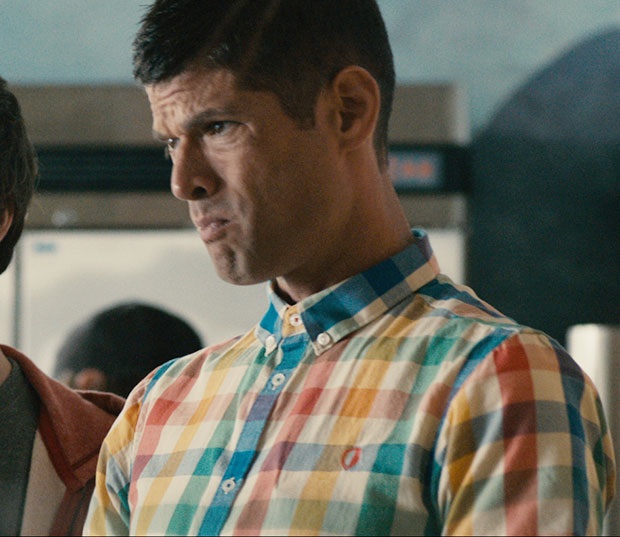 Who better to write a movie about two best friends than, well, two best friends? After all, no one knows the ins and your outs, ups and your downs of the dynamic quite like they do. So, it made sense for Will McCormack and his best friend of 13 years, Rashida Jones, to team up and write Celeste and Jesse Forever, a deeply personal indie romantic dramedy about friends and the trials and tribulations about love and heartache in your thirties. As McCormack explained to Hollywood.com during an interview, on why they made this movie in particular. "All we do is talk about relationships and love and heartbreak, we decided we need to write a movie [about it]." 
As much as the titular Celeste (played by Jones herself) and Jesse (an against-type
Andy Samberg
) mirror their real-life connection ("We know each other so well, we finish each others sentences, we're like brother and sister," McCormack says fondly of his writing partner) the on-screen duo's story is a much more complicated one. As Jones explained during an interview on
The Daily Show
, she and McCormack very briefly dated and amicably decided on friendship, but in the film, Celeste and Jesse are separated childhood sweethearts who are trying to navigate the tricky, complicated waters of love, loss, friendship, and heartache in your thirties. 
While Celeste and Jesse try to cope and deal with drifting apart, the experience of writing the film, did the exact opposite for McCormack and Jones. "[Writing] Celeste and Jesse Forever was a pretty, sorry to be corny, enchanted experience," McCormack (pictured left, in a scene from the film) says, "It was a very bonding time. We both had a lot of fear about being professional screenwriters, so we were able to sort of hold each others hands and I think it was such a formative thing in our friendship. We really supported each other and were encouraging. It made us closer as friends." 
It was an experience that was an important one on many levels for McCormack (who, like Jones comes from a Hollywood family, as his sister is actress Mary McCormack), perhaps best known for his work on the small screen on series such as Brothers & Sisters and In Plain Sight. "I wanted to be a writer my whole life and when I was little everyone thought I was going to be a writer. Then I went to college and started acting and I really loved it and writing just felt so hard and I felt scared showing people my writing," he admits, "Then I got older and I got sick of talking about it and it really happened organically…. Now I'm addicted and obsessed and can't stop, but it took forever." (In fact, McCormack's writing partnership with Jones went so smoothly, the two worked together again to write a pilot and a film based on a comic book she created called Frenemy of the State.) 
Of course, it's one thing to write a movie with your best friend, it's another entirely to get it made and get the right people on board to make your labor of love a reality. McCormack, who has a supporting role in the film playing a stoner buddy named Skillz ("It's totally an L.A. person. I have two friends in LA whose names are Skills, but we added the 'z'. We took artistic liberty," he jokes), notes that
Celeste and Jesse Forever
, like so many indies, took some time to get off the ground. "It took four years to get the financing, but it was really worth it," McCormack says of
Celeste and Jesse Forever
, which after its long road,
premiered at Sundance.
While eventually they got an impressive supporting cast on board (which includes
Ari Graynor
,
Eljiah Wood
,
Emma Roberts
, and
Chris Messina
) it was getting director
Lee Toland Krieger
(
The Vicious Kind
) on board as the puzzle piece that made the collaborative film come together. Krieger, who also separately spoke with Hollywood.com about his experience being at the helm of
Celeste and Jesse Forever
, says that it was a mutual trust between himself, McCormack, and Jones that made the movie work, despite certain things working against them on a small budget feature in Los Angeles. ("It was challenging — and I'm not trying to slam L.A. — in that the great irony is that L.A. is not the most film-friendly place," he explains.)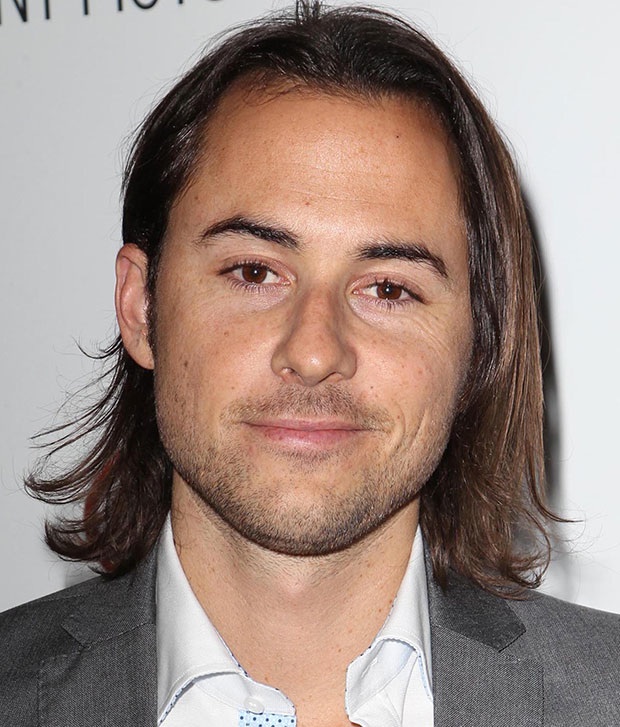 "I think part of it was daunting, certainly, taking on someone else's material, but also material that is from your lead actress," Krieger (pictured, right) who read the script back in 2010, admits. "But fortunately for us, we had a lot of time in pre-production for Rashida and Will and I to get to know each other and the good part for me was, they knew this story so well and so intimately that if we ever got into a jam when we were prepping it or shooting it, or even when we were cutting it, they'd have ideas on how to fix it or if I had missed something they were very quick to say, 'No we've gotta make sure this beat lands this way.' To have that sounding board in your corner all the time it was, for me, really beneficial and kind of spoiled me. There were certainly conversations about what's best for the movie, but generally speaking, they were so great in terms of handing over the reigns and really trusting me." 
Part of what helped form the bond early on, not only as filmmakers, writers, and actors, but friends on this project Krieger explains, was the music. (Celeste and Jesse Forever is scored by Jones' nephew Sunny Levine and his musical partner Zach Cowie.) "Before we got started, Rashida, Will, and I would make each other mixes. We would end up getting together a few days later and saying, 'Oh, I love this song from the mix, but I don't know if this one's really right for the movie' so we started to really know one another through the mix process, he says. "Rashida, for obvious reasons coming from such a musical family, but Will, too. We really got to know each other and get on the same page for what the movie should really sound like. We were always determined, Rashida in particular, to make sure it didn't sound like another indie movie. We really wanted to give it, for lack of a better description, a soulful energy." 
So with Krieger, Jones, and McCormack were all on the same page for the overall feel of their film ("I think Lee really understood the tone of the movie. The first time we met with him he was talking about When Harry Met Sally and Husbands and Wives and all these movies that we, of course, aspire to be like," McCormack says) but what about the other half of Celeste and Jesse Forever: Andy Samberg? The Saturday Night Live vet, who is also a longtime friend of Jones' ("They have sort of a built-in intimacy that we have as well," McCormack says of their relationship) seemed to surprise everyone by switching gears from comedy goofball to serious actor. 
McCormack admits, "I was not sure [about Andy] and then he read it and I was like, 'Oh my god, he's amazing.' Because he's never done anything like this and he was confident. He read the script and was like, 'I got this' and we all knew he had that somewhere in him, but you never know until you see it." Krieger, who thinks Samberg could bounce between comedy and drama throughout his career in the vein of Robin Williams and Adam Sandler, says of his leading man, "He's just a guy who was so tailor-made for this part. Who else, physically, is better to play the 30-year-old man boy? But then you meet Andy and he's so sweet and there's this vulnerability that eminates from him all the time and this accesability and I think that was critical for Jesse." 
In the film Jesse is, perhaps, the most vulnerable of the pair, or at least the one early on most expressive of their pain from their split. But whether people find themselves relating more to Jones' Celetse's stoic, stubborn nature or Samberg's Jesse's hangdog wearing-his-heartbreak-on-his-sleeve, the universal themes in the film seem to be touching a nerve. "For me, the worst [breakups] weren't the ugly ones where we were screaming at each other, but the ones where you just feel like your heart got crushed and there's nothing you can do about it," Krieger admits. 
It's a sentiment that's been resonating with those who have seen the film, something of a bittersweet accomplishment for McCormack. "I've had people come up to me sobbing about their love life and it feels… sort of good? Because you're like, 'I know, I'm with you, it's really hard!' People come up to us and tell us, 'You wrote our story'….It is a traumatic thing, to think your life is going to go a certain way and then it doesn't. You're like, 'Oh shit, what do I do?' …. I think people who love it seem to appreciate that we were honest about heartache." 
Celeste and Jesse Forever is currently playing in select theaters in New York City and Los Angeles. 
[Photo credit: McCormack: David Lazenberg/Sony Pictures Classic; Krieger: WENN.com]
More: