CEO Explains Why He Split the Company into Netflix and Qwikster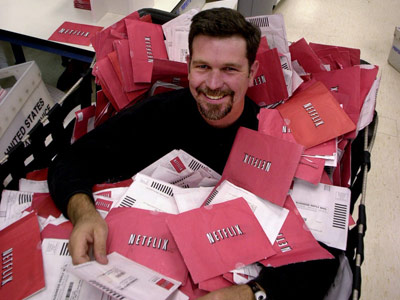 This morning, I received an e-mail from Netflix CEO Reed Hastings that began with two hard-hitting lines:
I messed up. I owe you an explanation.
Yikes. Not a great way to start a customer service e-mail, but what followed wasn't a surprise. Since July, when Netflix announced that it would be splitting its streaming and DVD delivery services into two separate plans, customers of the industry-changing company have been going ballistic. Forget that the change only cost them a few bucks extra—Netflix had ingrained a business model that people were content with then threw a wrench into the machine. Nobody likes change and they especially don't like change that swipes a few more bucks from their pocket.
But Hastings heard the backlash and he wants to bring everyone back into the warm, fuzzy family that Netflix has grown to be. He has to—after an announcement last week that the company had lost subscribers, the Netflix stock plummeted, losing 26% of its value (roughly translating to a loss of 2.8 billion in market capitalization). Clean up work was a must.
But it's important to know what's driving Hastings and he spelled it out clearly in his e-mail:
For the past five years, my greatest fear at Netflix has been that we wouldn't make the leap from success in DVDs to success in streaming. Most companies that are great at something – like AOL dialup or Borders bookstores – do not become great at new things people want (streaming for us). So we moved quickly into streaming, but I should have personally given you a full explanation of why we are splitting the services and thereby increasing prices. It wouldn't have changed the price increase, but it would have been the right thing to do.
So here is what we are doing and why.
Many members love our DVD service, as I do, because nearly every movie ever made is published on DVD. DVD is a great option for those who want the huge and comprehensive selection of movies.
I also love our streaming service because it is integrated into my TV, and I can watch anytime I want. The benefits of our streaming service are really quite different from the benefits of DVD by mail. We need to focus on rapid improvement as streaming technology and the market evolves, without maintaining compatibility with our DVD by mail service.
So we realized that streaming and DVD by mail are really becoming two different businesses, with very different cost structures, that need to be marketed differently, and we need to let each grow and operate independently.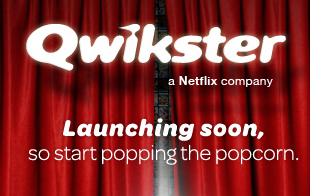 And with a snap of his fingers, Netflix magically became two services: the streaming-only site that will continue on the name brand, and a new site, Qwikster.com, that will continue the DVD-mailing service. Besides adding the ability to rent video games, Qwikster doesn't aim to change the formula. If you want discs mailed to your house, sign up for Qwikster. If you don't, stick with Netflix. If you want both, great! Now you have two accounts.
Netflix has an eye for the future, but realizes it needs to cater to both the progressive and old school markets. There are people who don't want to deal with the fuss of setting up Netflix's streaming service. My grandma doesn't own an XBox and she doesn't know what "Watch Instantly" means—but she does love getting DVDs in the mail. By splitting the two companies, Netflix hopes to simplify, giving users a clear understanding of what they're in for.
Here's how Hastings puts it:
Some members will likely feel that we shouldn't split the businesses, and that we shouldn't rename our DVD by mail service. Our view is with this split of the businesses, we will be better at streaming, and we will be better at DVD by mail. It is possible we are moving too fast – it is hard to say. But going forward, Qwikster will continue to run the best DVD by mail service ever, throughout the United States. Netflix will offer the best streaming service for TV shows and movies, hopefully on a global basis. The additional streaming content we have coming in the next few months is substantial, and we are always working to improve our service further.
Whether Netflix will be able to bring people back to their service(s) is up in the air, but at least they're trying. In a competitive market where everyone wants a piece of the action (I'm sure Hulu is enjoying this nice bit of schadenfreude), Netflix realizes how important we, the customers, are to their plan. For us, it's about the movies—watching great ones, watching whichever ones we want—and as movie-lovers, they're working their butts off to make it digestible. Here's hoping they can.
For Reed Hastings full message, check out the Netflix blog.
You can contact Matt Patches directly on Twitter @misterpatches and remember to follow @Hollywood_com!