Channing Tatum on 'Magic Mike': A Movie for the '50 Shades of Grey Era'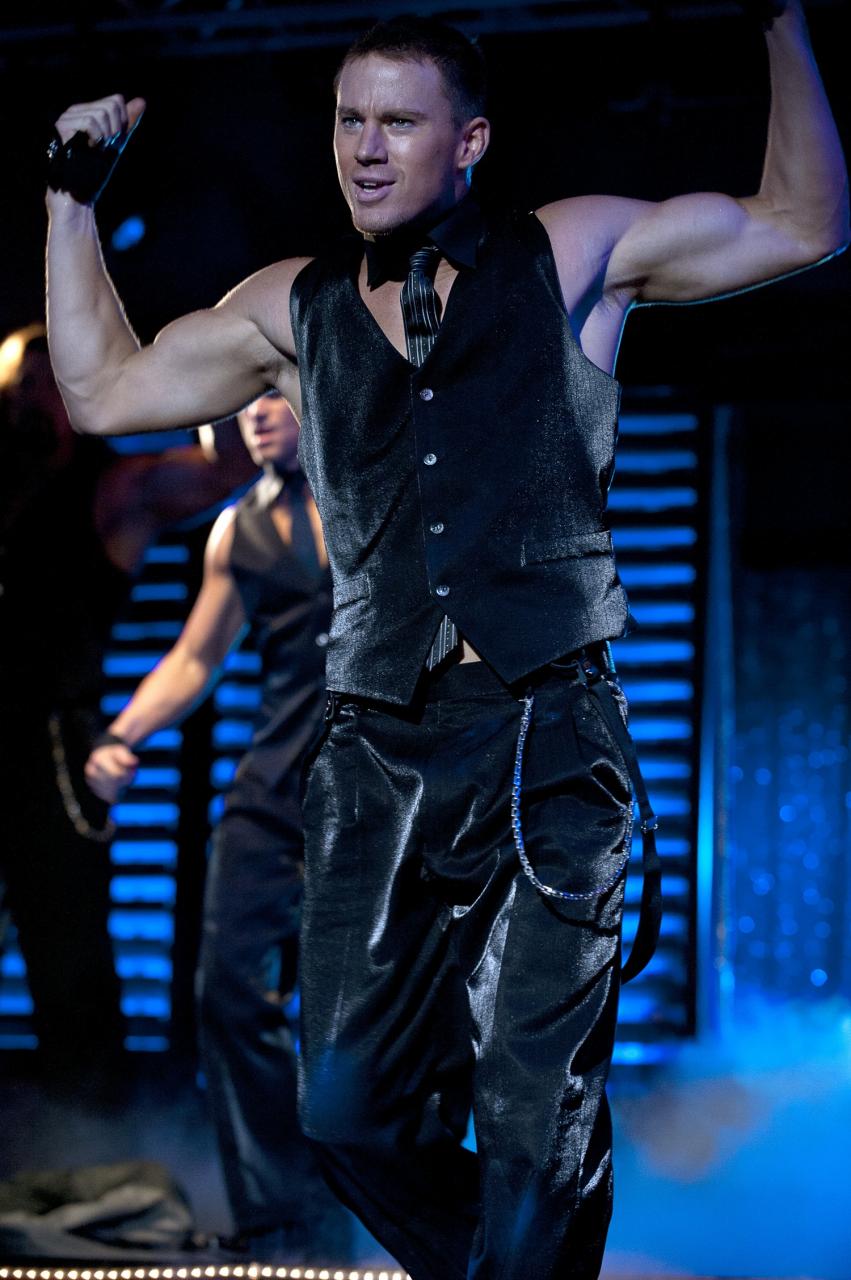 Stripping isn't the most obvious apprenticeship for an actor — heck, the Screen Actors Guild doesn't even recognize the profession. But Channing Tatum, who previously flourished with cheetah-themed thongs in the past, was able to carve a successful movie career that continues to grow. The soon-to-be A-Lister is big enough that this year, he's even put together his own pet project, culling together his pleasantly hedonistic experiences into one magical cinematic experience. The Vow and 21 Jump Street star's latest film, Magic Mike, brings Tatum back to the world of stripping — but don't expect to be a carbon copy of his exotic dancing life. Why? As Tatum puts it: "You just wouldn't believe it."
"I only [stripped] for a short amount of time … All the stuff that really happened, if we tried to put it in there, it just made no sense," Tatum tells Hollywood.com "You would think we were trying to make stuff up just to make it up." Channing candidly shed some light on what has to be the most unique film of 2012. The frat-boyish stripper adventure follows an up-and-coming young man (Alex Pettyfer) thrust into this crazy world of dancing, drinking, and women armed with dollar bills. The ladies aside, Magic Mike boasts a solid cast, including True Blood's Joe Manganiello, Matthew McConaughey, and White Collar's Matt Bomer. "Magic Mike was a real person, this is not based on him. None of this is factual. Zero factual," Tatum adds.
So, what is something from Channing's past that didn't make it into the movie? "Like eight strippers in the back of a U-Haul van driving up to North Carolina for a stripper convention. In like a moving van… it's the truth. It's the weirdest world of existence," Tatum says.
With a bunch of absolutely shredded male actors in their birthday suits hogging the big screen, the average straight guy might be hesitant about buying a ticket to see this, for lack of a better word, "show." Tatum looks at it from a different perspective. In fact, if a guy is looking to score with his lady, Magic Mike might be the straw that breaks the camel's back. Tatum gave us a few reasons why:
Pump Up Your Chick
"Look, my friends would come up to the show afterwards because they knew all the girls were going to be all crazy, kind of liquored up a little bit and ready to rock," Tatum says. "If they're smart guys, they'll go [to the movie]. Either way, I think every straight one of my friends that has seen it, they are like, 'I forgot that it was a stripping movie.'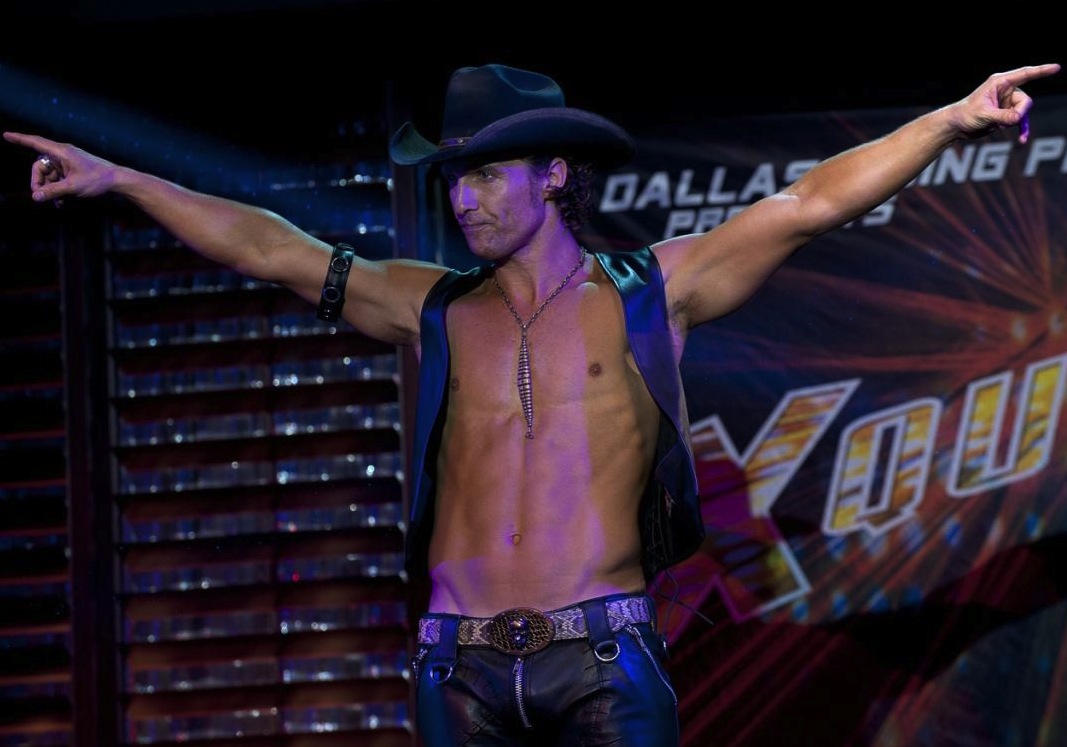 It's the 50 Shades of Grey Era. Come on guys, let's just go nuts!"
McConaughey's Back!
What else can the world expect from Magic Mike? First off, a solid outing from shirtless veteran Matthew McConaughey. "McConaughey is the best part of the movie to me," Tatum says. "The movie starts in my mind when McConaughey comes on the screen." Expect the wit and charm that made Matthew a household name in flicks like Dazed and Confused, not rom-coms like How to Lose a Guy in 10 Days.
Grooming Tips
Okay, there might also be a little male waxing. "I don't have that much hair, thank God. So, I only had to wax my legs and it was the most painful thing I've ever done," Tatum says cringing. "I will never do it again. I videoed it and I'm going to put it on a talk show soon." Conan, you listening?
Magic Mike lets it all hang loose and hits theaters nationwide June 29.
More:
Channing Tatum Shows Off Pre-'Magic Mike' Moves in Leaked Video
'Magic Mike"s Matthew McConaughey: I'd Never Danced
Geeky or Gorgeous? 'Magic Mike' Star Joe Manganiello's Yearbook Pic
[Photo Credit: Warner Bros. Pictures]