Channing Tatum Is Completely Losing It In The New 'Foxcatcher' Trailer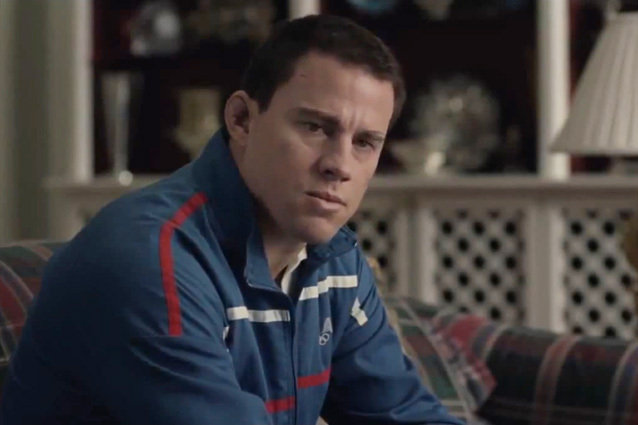 You wouldn't necessarily expect a film starring Channing Tatum and Steve Carell to be an Oscar contender, but Foxcatcher is a horse of a different color. It received strong reviews earlier this year at the Cannes Film Festival, and we're starting to see why. Tatum and Carell both appear to be giving frighteningly good performances here—and yes, we are impressed by that glass mirror headbutt. Take a look at the latest trailer:
Directed by Bennett Miller, the film also stars Mark Ruffalo and Sienna Miller. Foxcatcher will hit theatres November 14, 2014.
Follow @Hollywood_com Follow @shannonmhouston