Charlize Theron Joins 'Ladies Night', Directed by the Great Fred Savage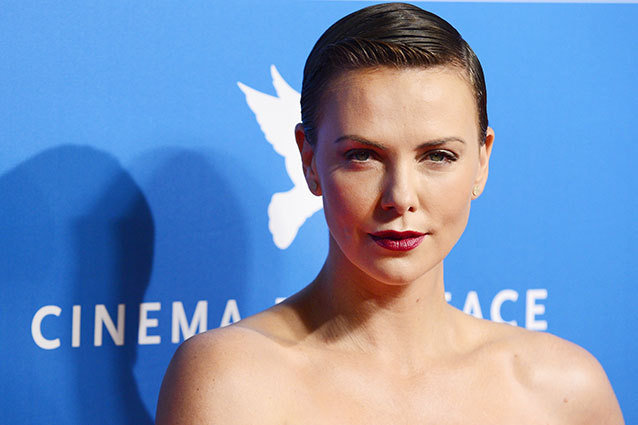 "What would you do if I sang out of tune?" a gravel-voiced Joe Cocker asked week after week, as home video recordings of young Kevin Arnold greeted eager viewers. That is when we first got to know Fred Savage. Sure, we met him briefly in A Princess Bride, but he was just whining in bed the whole time. The Wonder Years proved that there was something more to the puffy-cheeked scamp. But even through six seasons of tormenting coming-of-age experiences and seemingly apocalyptic love stories, we didn't quite learn what Savage was truly capable of. Now, twenty years after the cancellation of his star-making dramatic triumph, Savage is as fruitful an artist behind the camera. His latest venture as a director is a comedy film Ladies Night, with which Charlize Theron is in negotiations to star, as reported by The Hollywood Reporter.
RELATED: Charlize Theron in 'A Million Ways to Die': Are Westerns Making a Comeback?
Savage's toils have largely kept to the small screen these past years: he has had large creative stake in acclaimed projects like Party Down and It's Always Sunny in Philadelphia, and has lent his occasional eye to shows including Modern Family, Happy Endings, and 2 Broke Girls, among many others. This latest project will pit Theron as a woman who has one last hurrah with her friends before deciding to devote herself sincerely to a relationship with her steady boyfriend.
RELATED: Charlize Theron Joins the Lineage of Life-Saving Celebs 
This marks the second comedic title that Theron has tacked on lately, following Seth MacFarlane's screwball Western A Million Ways to Die in the West, wherein she plays a sage advisor of sorts (with a dark past) to cowardly hero MacFarlane.
Follow Michael Arbeiter on Twitter @MichaelArbeiter
[Photo Credit: John Macdoughall/AFP/Getty Images]
---
You Might Also Like:


15 Oscar-Winning Nude Scenes


13 Most WTF Fan Tributes