Charlize Theron To Star In 'Dark Places' Adaptation? — REPORT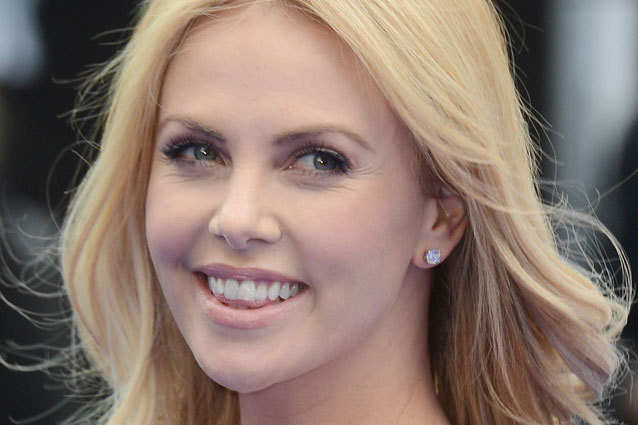 First Reese Witherspoon and now, quite possibly, Charlize Theron. Author Gillian Flynn not only knows how to get readers hooked with her books, she attracts A-list stars to their big screen adaptations.
The Oscar-winning Witherspoon is on board to produce (and perhaps star in) the movie version of Flynn's talked-about bestseller Gone Girl (David Fincher is set to adapt the dark nail-biter), and now, according to Deadline, the Oscar-winning Theron is the name attached to the big screen adaption of Flynn's other talked-about bestseller Dark Places. (Hollywood.com reached out to Theron's reps for a response to the report, but they could not be immediately reached for contact.)
RELATED: Charlize Theron and Michael Fassbender Get Their 'Fifty Shades of Grey' On — PICS
While the project originally had Amy Adams on board, Theron is now a strong contender for the part. And what a part it is. In the film, Theron would play the story's protagonist Libby, a woman who, as a child, witnessed the murder of her mother and sisters by what's thought to be a cult. Years after testifying against her brother in court for the crime, Libby, who has since become a hardened recluse, crosses paths with the Kill Club, a secret group dedicated to solving grisly mysteries and crimes. Libby then must recall, through a series of flashbacks, the horrific murders and begin to piece it all back together. Like we said, it's quite a role, not to mention one Theron is more than suited for, considering what she's done with darker material before. (See: The Road, Young Adult, Monster, In the Valley of Elah.)
RELATED: David Fincher to Adapt 'Gone Girl', Because This Guy Loves Dark Bestsellers About Killing.
Dark Places, which has Gilles Paquet-Brenner (Sarah's Key, Pretty Things) attached as a director, is reportedly looking for a March 2013 start date. In the meantime, Theron's next project Mad Max: Fury Road, doesn't hit theaters until 2014.
RELATED: Hollywood.com Picks The 10 Best Books of 2012 (And 5 That Pretty Much Sucked)
[Photo credit: WENN]
---
You Might Also Like:

Biden? Ford? Surprisingly Hot Young Pics of Politicians

Who Wore This Crazy Hat?

Stars Who Changed Their Look After Love