Check Out New Images From Nick Cassavetes' 'Yellow'
So I was going to start this article about Nick Cassavetes' Yellow by talking on and on about how he is a scourge to men everywhere because he was responsible for the insipid The Notebook. Then I started poking around his IMDB page and found out that he not only acted in Face/Off (total badass movie), he also acted in a movie called Farticus and his character's name was Adonis Papadapadopounopoulopoulos. Okay, he can get a pass for that one.
Anyway, Yellow is another drama from him that features an incredible cast. Seriously, check this out: Heather Wahlquist, Sienna Miller, Lucy Punch, Ben Foster, Melanie Griffith, David Morse, Luke Wilson, Hank Azaria, and Riley Keough all make appearances. Sheesh. Also, the official plot summary and some stills from the movie! Woo!
Mary (Wahlquist) has problems. She has a difficult time feeling things, and swallowing twenty Vicodin a day doesn't help. She's seeing a psychiatrist for the disconnect daydreams she keeps having, and her younger sister with Tourette's hates her. When she loses her job after sleeping with one of the fathers on Parent's Night, Mary decides to go home. And that's when the fun really starts. The dreams that seemed so random now start to take real shape as we understand where she came from. From young and in love, to drug dealing on the road, to her father's slow, painful death, from questions of love and incest to her older sister's descent into insanity, the secret that destroyed Mary's entire family reveals itself on her journey back home, along with her ultimate responsibility for it. Busby Berkeley, Cirque du Soleil, sideshow freaks and human livestock all make an appearance in this hallucinogenic tale of love and comeuppance.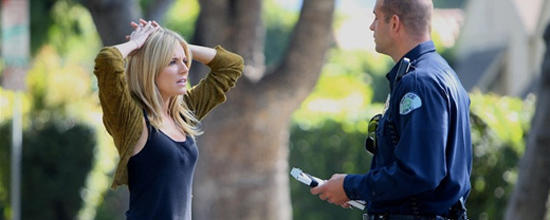 Source: IndieWire