Check Out The New 'Horrible Bosses' Banners
I really like the motif Horrible Bosses has going for it in its promotional materials. Usually the posters have a color sequence of teal, purple, and green, but for some reason these new banners replaced Jason Bateman's green with a orangey-red. Why? Who knows. Why did I even notice? Because it's a condition, okay?
Even though these posters do absolutely nothing for the movie, I'm still super excited to see it.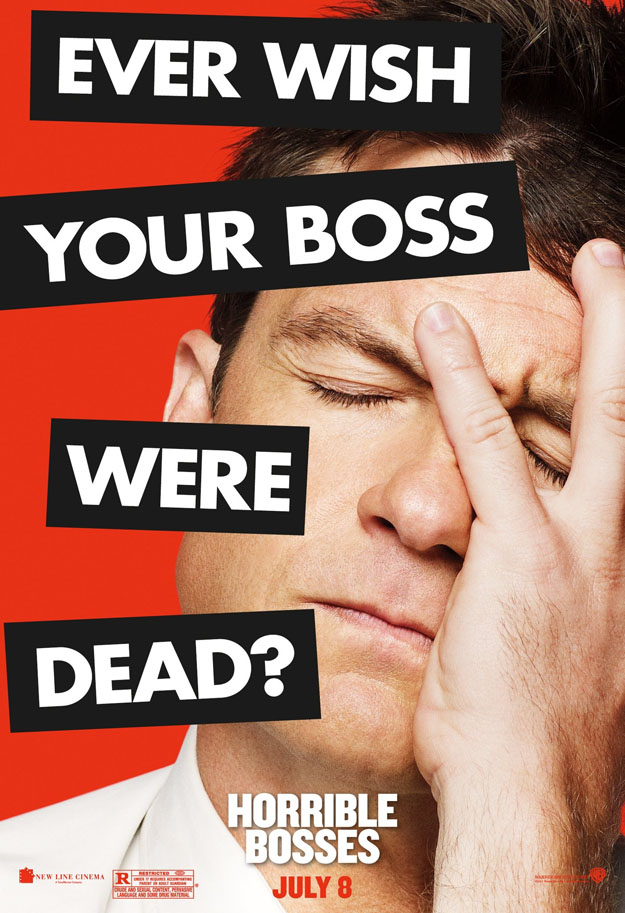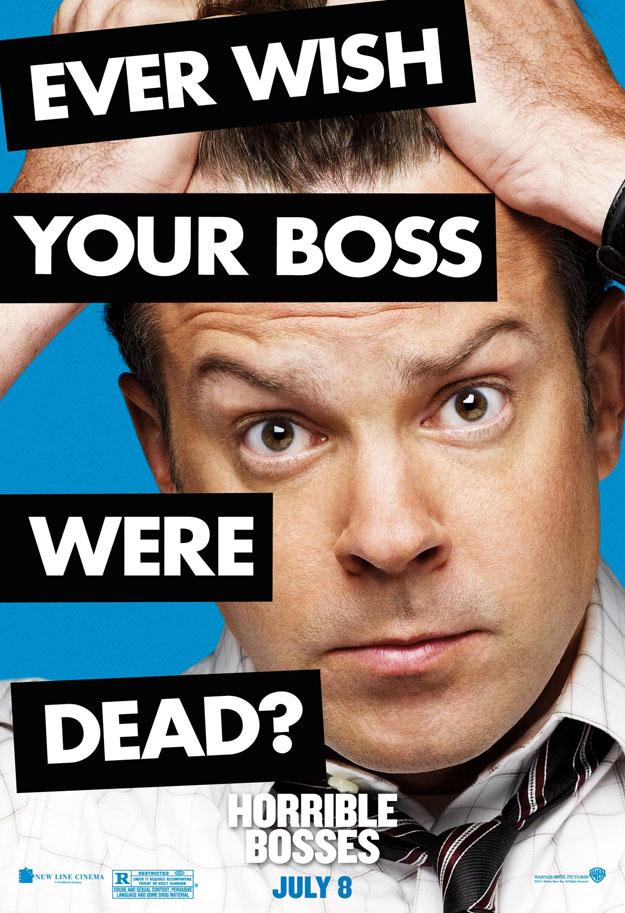 Source: Coming Soon