China: Hollywood's New Favorite Producing Partner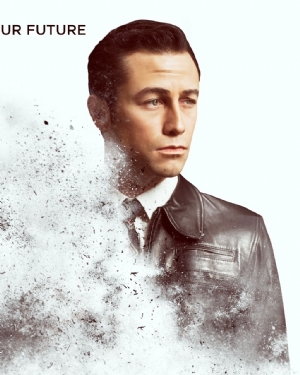 In the next few years, films shown in American theaters may start having a more international flavor. On Monday, Walt Disney Co. announced that Iron Man 3 will be co-produced with the Chinese company DMG Entertainment, and many other studios are forging deals with Chinese partners in an effort to secure new funding and access to foreign audiences.
While box office revenue is falling off in North America, China's ticket sales rose by one-third last year — and now many media companies are trying to get a foothold in the country. Last year the production companies Relativity Media and Legendary Pictures (The Dark Knight, Man of Steel) launched new joint ventures with Chinese companies (the latter's offspring dubbed "Legendary East") and announced plans to co-finance and release films in the country. Then in February, DreamWorks Animation revealed a deal with two state-owned Chinese media companies to form Oriental DreamWorks, which will develop content for Chinese audiences.
Hollywood's interest in China isn't one sided. In the last year Chinese media entrepreneur and investor Bruno Wu has been trying to strike new deals in Hollywood. His company Sun Media Group has investments in more than 20 media companies, and he's hoping to strengthen the country's film distribution infrastructure and put money into film projects that will have global appeal.
The one major problem with China and Hollywood's new love affair is China's communist government. Though "Meiguo Da pian," or "big films from the U.S." are extremely popular among Chinese audiences, for the past decade, the government has limited the number of foreign films distributed in the country to 20 per year. Parties on both sides of the Pacific have been working to ease the restrictions — and in February, the Chinese government announced that it will allow 14 more foreign films to be distributed in the country annually if they're made for 3-D or IMAX.
So, what does all this mean for American audiences? In addition to Hollywood having more funding to keep the big blockbusters coming, we're likely to see more films take the action overseas. In addition to Iron Man 3, DMG Entertainment is also co-producing the Joseph Gordon-Levitt/Bruce Willis sci-fi thriller Looper. Both films will include scenes shot in China.
More:
'Avengers' at Tribeca: Do Blockbusters Help or Hinder Festivals?
'Amazing Spider-Man' Poster: Andrew Garfield is Right at Home in New York City