Chris Pratt (a.k.a. Andy Dwyer a.k.a. Bert Macklin) Could Star in 'Jurassic World'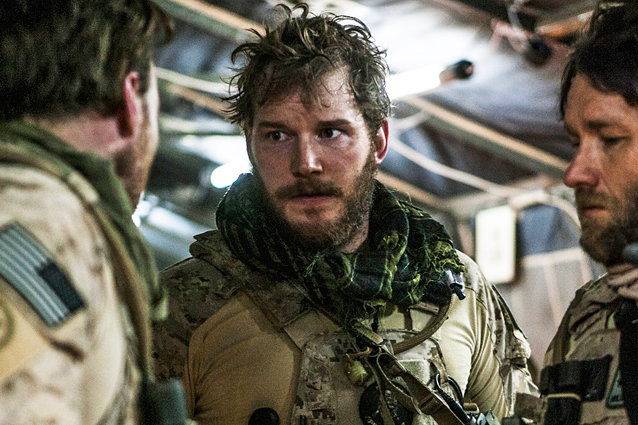 Columbia Pictures
Chris Pratt is on a roll (and not into another pit a la his character Andy Dwyer on Parks and Recreation). According to The Wrap, Universal is eyeing Pratt for the leading male role in Jurassic World.
Assuming the actor does end up taking the role (and is able to figure out a filming schedule that would work with Parks and Recreation), he'll appear on screen alongside Bryce Dallas Howard, Nick Robinson, Ty Simpkins, and possibly the Life of Pi star Irrfan Khan who is also being sought after for the film. Josh Brolin had originally been in talks for the lead role, but a deal was never made.

If Pratt signs on for the Jurassic Park sequel, then the up-and-coming big-name star could add yet another film to his growing list. Pratt, who has already proved his worth on the NBC comedy alongside Amy Poehler, has been quickly building up his "serious" acting credentials in films like Moneyball and Zero Dark Thirty. Additionally, he is set to star as Peter Quill in Marvel's 2014 Guardians of the Galaxy, voice the lead role in The LEGO Movie, and appear in The Delivery Man and Spike Jonze's Her. From the looks of it, Pratt doesn't plan on being pinned as the loveably dopey Andy forever. (But we still want a Parks and Recreation and Jurassic Park mash-up, because that just seems like it would be magical.)
Jurassic World, which will be directed by Colin Trevorrow from the script he co-wrote with Derek Connolly, will hit theaters June 12, 2015.