Christoper Nolan Follows 'Dark Knight Rises' with Trippy Space Movie 'Interstellar' — REPORT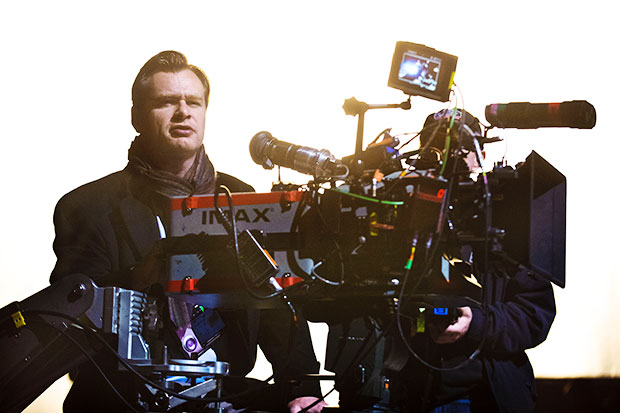 BWAAAAAAAAAP. What's that sound? Why it's the sound of some exciting Christopher Nolan news. The man behind Inception and The Dark Knight saga has apparently found his next mind-bending project. 
According to
The Hollywood Reporter
, Nolan is in talks to direct and produce a sci-fi movie called Interstellar. The film, based on the theories by physicist
Kip Thorne
, will involve time travel, alternate dimensions, and wormholes. Hollywood.com reached out to Nolan's rep for a statement, but have not yet received comment.
Interstellar would be another family affair, as the director's brother Jonathan Nolan (who also worked with him on The Dark Knight Rises, The Prestige, and Memento) has penned the script.
Steven Spielberg, who edged out Nolan in the Best Director race this year at the Oscars and whose own future sci-fi project Robopocalypse has been delayed indefinitely, was originally slated to helm the movie.
Until Interstellar hits theaters and confuses moviegoers into another dimension, Nolan will be still be rather busy as the producer of the highly anticipated Superman flick Man of Steel and the Johnny Depp-starrer Transcendence. 
[Photo credit: Warner Bros.]
More:
Steven Spielberg Reacts to his Oscar Nomination
'Dark Knight Rises' 'Homeland', 'Louie' Land On AFI's 2012 Best Of Lists
Johnny Depp Might Destroy His Evil Computer in Nolan-Produced 'Transcendence'

Megan Fox's 12 Hottest Moments (Moviefone)

Ryan Gosling's 'Airbrushed' Abs: Plus 19 More Reasons We Love the Actor (Moviefone)