Classic Hollywood Movie Spotlight: 'Vanya on 42nd Street'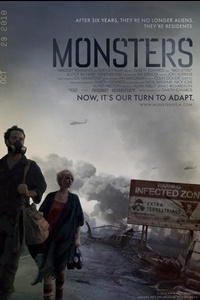 I recently saw a strange little movie called Monsters. It was written, directed, shot, designed, and had its special effected by a man named Gareth Edwards, who seemed to have the singular goal of making an art movie out of a monster movie. Or vice versa. Before I saw it I described it to someone as being to Godzilla what Paranormal Activity is to Poltergeist. Now that I've seen it, I'd describe it as a monster movie as directed by Miranda July.
And I don't mean that in a good way. As my writing buddy Greg Kalleres pointed out, the movie's far too precious with itself. Its underdeveloped themes and thin story didn't quite earn the climax of the film, such as it is. That said, there are some really, really satisfying aspects to the movie that are worth attention. Edwards underplays the developing relationship between the two main characters, eking out a completely believable stumbling journey towards intimacy between flawed people. He does it so well, and in such a naturalistic way, I was led to thinking about, oddly, this week's classic movie: 1994's Vanya on 42nd Street.
In the early '90s Times Square held a bunch of run down theaters. Among them was the New Amsterdam. In the late '90s Disney would rehabilitate the theater for its premiere of The Lion King, but in 1994 the theater had been abandoned to dust and rats for ten years.
Andre Gregory, a brilliant American director and the Andre from My Dinner with Andre, decided to start rehearsing a production of Anton Chekhov's Uncle Vanya. The idea was that they'd rehearse and rehearse and rehearse and never actually have a show, a kind of climb towards purity uninfected by the Broadway production cycle. After awhile Gregory decided a small audience would help out his actors, so they started inviting friends to open rehearsals. One of these invited friends was Louis Malle, a successful French film director. Malle convinced Gregory to let him shoot one of the rehearsals.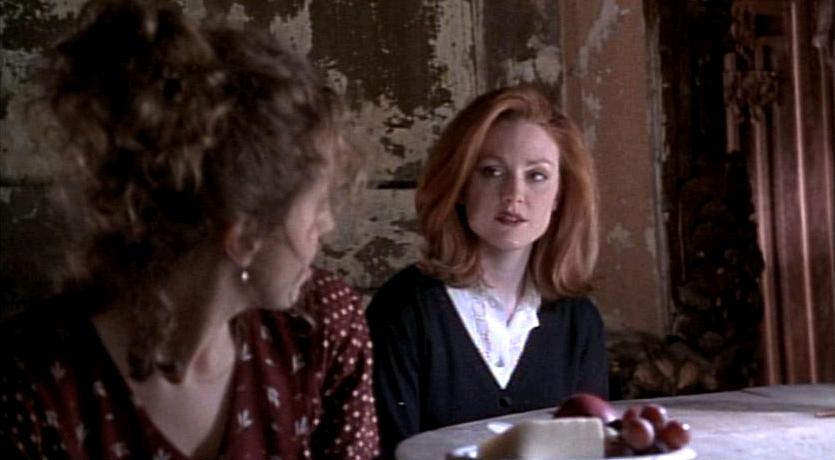 That became Vanya on 42nd Street. Aside from being a rare record of the pre-Disney New Amsterdam, it is also captures one of the most intimate and subtle ensemble performances of all time. You'd think that a Russian writer working in the late 19th Century wouldn't have much for a contemporary audience, but you'd be wrong.
The first time I saw Vanya on 42nd Street, I had no idea what I was getting myself into. My friends knew Julianne Moore was in it, and that was about it. Malle starts the thing with all the actors walking through New York City on their way to a rehearsal. I didn't know that at the time, I just thought they were headed somewhere. They get to the theater, eat some snacks, chat about this and that, and eventually the camera lingers on one particular conversation. That conversation is the beginning of the play. But the performances are so natural, the transition so seamless, that it just seems more like life. Which it is.
Part of it is that the script is an adaptation by David Mamet, so it has a contemporary sheen to it – but that's only superficial. What resonates is Chekhov's ability to cut to the heart of each individual's psychology, and present that psychology with compassion, humor, and elegance. Nobody's better than Chekhov at diagnosing and presenting the symptoms of the human spirit.
Monsters, of course, is a far cry from Uncle Vanya. But at his best Gareth Edwards really captures the people in his movie, offering up living, breathing people in dire straits.