Kevin Smith Woke Up at 4:20 AM and Started Writing 'Clerks III'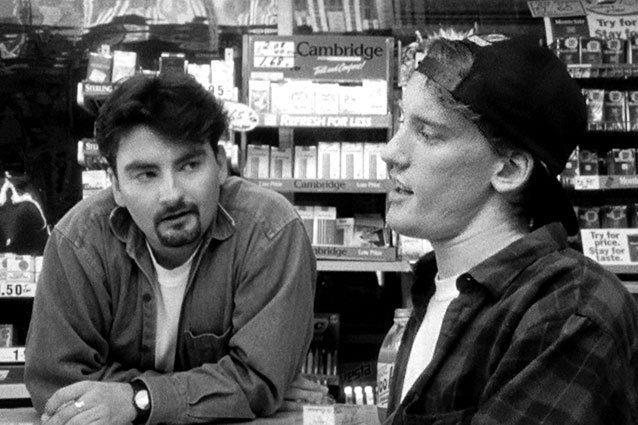 In 1994, Kevin Smith treated the world to a pack of cigarettes and a few bars of "Berserker," not knowing then that the mega-low-budget film in question — his cult phenomenon Clerks. — would transcend into a longstanding film career. Not only would Clerks. kick off Smith's string of tenuously connected View Askewniverse movies, it would come to earn two direct sequels: Clerks II, which released in 2006, and the forthcoming Clerks III, on which Smith has just begun working, as the writer/director announced on Facebook, accompanying the following image: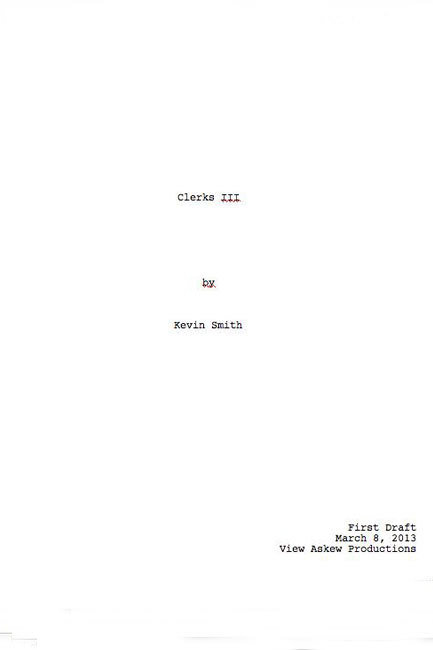 RELATED: Kevin Smith and the 'Comic Book Men' Cast Say, 'The Nerds Have Finally Won!'
"THE BEGINNING OF THE END," Smith writes alongside the image of the script. "20 years ago today, we started shooting CLERKS. 20 years later, with no plan or provocation, I jumped out of bed at 4:20 this morning and started writing CLERKS III.
It's been like hanging out with old friends. And after 2 hours of tapping the keys and giggling, I have come to a conclusion… CLERKS III will be the best film I'll ever make."
Quite the proclamation.
RELATED: Joss Whedon on New Hulk Movie: Mark Ruffalo Required
In Clerks., Smith introduced Dante (Brian O'Halloran), a self-loathing sad sack with an odd proclivity for earning the eyes of women far more ambitious than he, and Randal (Jeff Anderson), his acerbic, misanthropic, but eternally devoted best friend, not to mention omnipresent clowns Jay and Silent Bob (Jason Mewes and Smith himself), revisiting the lot 12 years later to see where their adult lives have taken them. Now plucking away at their 40s, the lot will return for a third chapter, suggesting more poetic waxing and comic book conversations for the devoted fan base.
But where are the characters now? Are they still working at Quick Stop? Is Dante still married to Rosario Dawson? Have Jay and Silent Bob stayed clean? What do you think will (and should) happen in Clerks III?
Follow Michael Arbeiter on Twitter @MichaelArbeiter
[Photo Credit: Miramax]
---
From Our Partners:


40 Most Revealing See-Through Red Carpet Looks (Vh1)


15 Stars Share Secrets of their Sex Lives (Celebuzz)