Comic Book Properties Worthy of a Hollywood Adaptation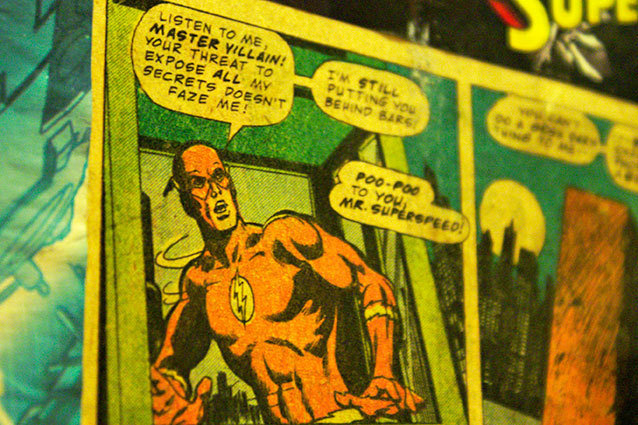 DC Comics via AsbestosBill/Flickr
The Road to Perdition; The Walking Dead; Sin City; American Splendor; Batman – the list of film adaptations from comic books is a long and varied mix. While some seem a natural for the silver screen (think Nolan's Batman trilogy) others haven't fared as well (Green Lantern, a fanboy nation turns its geeky eyes to you). Still, that hasn't stopped the list of projects on the horizon, including a new Thor movie, more Superman – even one based on little known Ant Man. Still, there are several more properties out there that rarely get a whiff of rumored studio interest, despite the fact they remain ready-made for multiplexes and Saturday afternoons. Look! Down below this paragraph! It's a bird! It's a plane! It's . . . five comic book properties that deserve their own movie!!
Doctor Strange
The exploits of Earth's primary protector against threats both magical and mystical should make for movie-magic in the right hands, and surely be light-years better than a little seen '70s TV-movie. Need inspiration, writers/directors? Read the Ditko books. Supposedly in the works, fingers-crossed.
Flash Gordon
Seems about time for another Flash Gordon movie, no? Sure, we've had the legendary serial in the '30s; yes, there was the 1980 movie (with memorable theme from the group Queen) and even a forgettable TV reboot in 2007 – but an updating seems appropriate. The stuff from which almost all sci-fi was spawned remains ageless.
Captain Marvel
Call him Cap. Call him Shazam. Heck, even call him the Big Red Cheese – whatever the case, this hero (whose books once outsold Superman) is deserving of his own film. He even comes with a family of superheroes as subsidiary characters, including Captain Marvel Jr. and Mary Marvel.
The Flash
One of the few properties TV actually got right even way back when (referring to the '90s series) Flash is a big-screen adaptation waiting to happen. While perhaps a solo effort would be a hard sell, a team-up with other DC Heroes would work as well.
The Spirit
True Will Eisner fans everyone are still waiting for a true adaptation of this acknowledged master's work. The 2008 movie had nothing of the mystery or whimsy of the original strip, the template from which the medium itself was essentially based.