Comic-Con 2012: 20 Burning Movie Questions for SDCC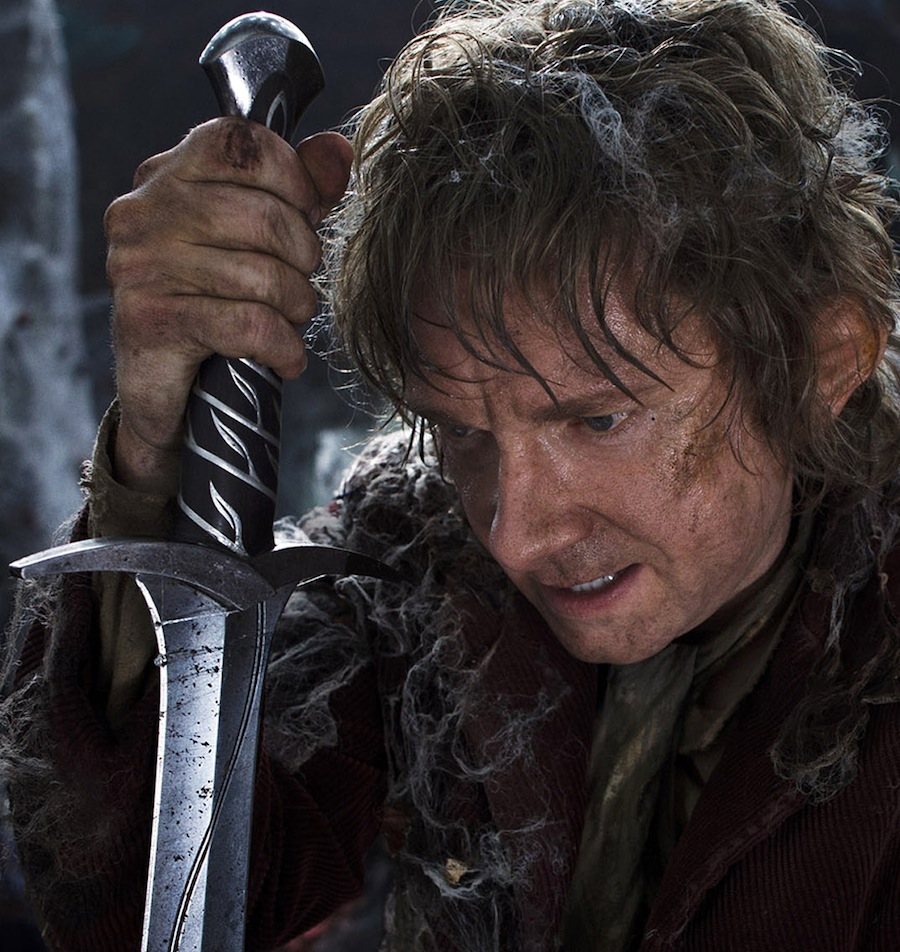 Packed into four epic days, San Diego Comic-Con is the ultimate haven for all things pop culture. The convention center is a sprawling stew of comic books, animation, movies, TV and anything that could be loosely wiggled under the entertainment banner. While there is plenty to find in the nooks and crannies of the convention, Hollywood parades its biggest and best material in Hall H, the mecca of movie previews.
In anticipation of the convention (which Hollywood.com will embark upon for the entire run, updating all the breaking news along the way), I sifted through the packed schedule to boil down my 20 biggest questions I have going in to pop culture circus. Iron Man 3, The Hobbit, Man of Steel and a trove of blockbusters (including, perhaps, a few unannounced surprises) will be on hand to show off their goods. Here's what I want to learn at this year's Comic-Con:
1. How epic will Breaking Dawn — Part 2's final battle be?
As is the case with many, the movie adaptations of the Twilight series have done little to impress me. I'm fine with the romance angle — a love triangle is a perfectly reasonable dramatic centerpiece! — but as a genre buff, there was a certain pain I felt watching vampires and werewolves standing around, barely using their supernatural powers. What a waste. Breaking Dawn changed all of that for me; the twisted entry took every element in Twilight and cranked it up to 11. So I find myself anticipating Breaking Dawn — Part 2 and its potential: with Edward and Bella's baby Renesmee growing up at rapid pace, Jacob's strange imprint situation with the child and a war brewing in the background, the saga's grand finale could be just that. Grand. I need the footage to prove it. Don't wimp out, Twilight! Prove naysayers wrong.
2. Can The Hobbit recapture the LOTR magic with 3D and digital photography?
Back in December, Peter Jackson and Warner Bros. revealed the first teaser for The Hobbit. The spot had it all: the design, the music, the balance of humor and adventure only the folks of Middle Earth could deliver. A few months later, Jackson debuted footage at CinemaCon, but the slick presentation left a few film buffs underwhelmed. The digital photography and 3D were sharp… maybe, too sharp. Suddenly, the cinematic, filmic qualities of the original Lord of the Rings trilogy were gone, replaced by a modern technological glisten. The footage was unfinished and many speculated the actual theatrical experience may be entirely different. With Hobbit readying to premiere footage at SDCC, many of the potential film geek fears should be quelled.
3. Did Edgar Wright actually shoot test footage for a proposed Ant-Man movie?
Recent rumors hinted that the Shaun of the Dead and Scott Pilgrim director spent a week or two shooting some top secret footage for Marvel Studios, a test reel to prove his Ant-Man has the potential to be as action-packed and fun as the studio's other blockbusters. Wright is a Comic-Con veteran, leading an army of fans to an early screening of Scott Pilgrim in 2010. Could he swing by Saturday's Marvel panel to wow the crowd with a tease of, arguably, one of the comic book titan's weirder characters? My fingers are already crossed.
4. Is Dredd just a sci-fi version of The Raid?
The first trailer for Dredd 3D, a new adaptation of the Judge Dredd comic book, quickly cleared up any confusion that the movie was somehow connected to the bonkers 1994 Sly Stallone version. The new and improved Dredd is all about realism and grit, putting Karl Urban's Judge in the middle of a brutal, futuristic landscape. The scale is significantly smaller, with Judge from level to level up a high rise a la last year's The Raid (a critical darling of action buffs). The comparisons might be obvious, but even if Dredd does take a page out of The Raid's book, it might be a Comic-Pro as opposed to a Comic-Con. Who needs another "epic" sci-fi when we can have one with actual thrills? The movie will screen at Comic-Con on Wednesday, July 11, so I'll know for sure then.
5. What has Jackie Chan been doing since The Karate Kid?
I'm a big enough Jackie Chan apologist that I will actually recommend his campy, American fantasy flick The Forbidden Kingdom and even sit through The Tuxedo if it pops up during channel surfing. In recent years, the king of Hollywood martial arts as stuck to English-language films that skew to younger audiences, but with the actor set to make his first appearance at Comic-Con this year, he may be prepping a reinvention. The star's latest movie (also a directorial effort), Chinese Zodiac, will bow to SDCC's Hall H, greeted by thousands of skeptical fans. If it packs the right balance of fight moves, it could be an unexpected hit of the Con.
6. How did they get all those video game characters into Wreck-It Ralph?
Disney's Wreck-It Ralph looks like the sweet tale of a bad guy finding his place in the world, but I'm as interested in the story as I am the hoards of video game characters set to make appearances in the movie. Wreck-It Ralph promises Roger Rabbit-level cameos — a first since… well, Roger Rabbit. The how'd-they-pull-this-off story may be as compelling as the film.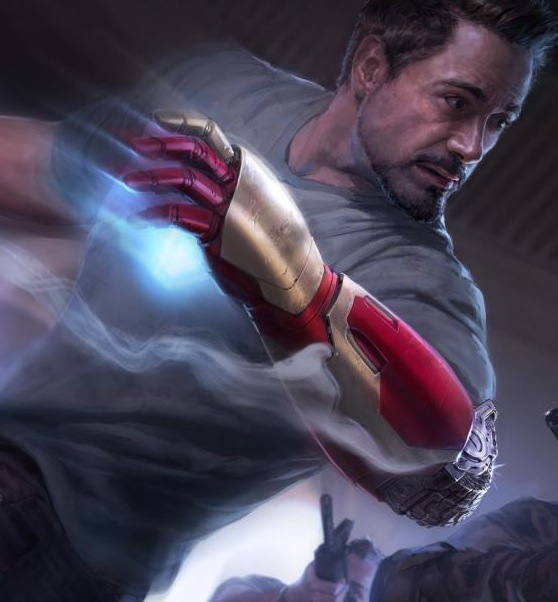 7. Will Iron Man 3 be able to keep things interesting in the wake of The Avengers?
The biggest fear for Marvel fans (this guy included) is the company's post-Avengers plan. This summer's biggest blockbuster set a high bar for action and character. Only having one hero (Tony Stark) on hand for Iron Man 3 will automatically make the film feel smaller. How Marvel will compensate and keep things interesting will take some creativity, but if anyone can figure out how to hook audiences after their own cinematic juggernaut, it's them.
8. How is the fifth Resident Evil movie shaking things up?
Most franchises drop off at the third movie. Resident Evil has been growing in popularity all the way to its fifth entry. I don't claim to understand the fandom, but RE has been smart to change things up with every movie. The first Resident Evil was a horror movie with sci-fi elements. 2010's Resident Evil: Afterlife was a run-and-gun, survival action picture. What is Resident Evil: Retribution? On our set visit, producers claimed this movie was overtly science fiction. The film's Hall H panel should deliver on that promise.
9. Why is Jake Gyllenhaal's police drama End of Watch anywhere near Comic-Con?
Over the years, San Diego Comic-Con has evolved into something much bigger than a straight-up comic convention. At this point, if the movie/tv show/game/whatever can be considered pop culture, it fits. Jake Gyllenhaal's latest, a gritty, crime drama directed by Training Day writer David Ayer, might be the antithesis of everything Comic-Con was founded on, but that may not matter anymore. The panel may be the ultimate litmus test — will people accept End of Watch just because it has someone famous in it?
10. Can Henry Cavill live up to the Supermen of the past?
Superman was born on the pages of comic books, but for many, there's only one real Son of Krypton: Christopher Reeves. Bryan Signer tried to recapture the magic of Richard Donner's classic Superman films by casting Brandon Routh, a dead ringer for Reeves. Routh excelled in Superman Returns, but many fans found the thinking man's superhero movie to be a disappointment. Thus, the reboot. Man of Steel has Zack Snyder at the helm, Christopher Nolan in the producer's chair and a brand new Supes, the relative unknown Henry Cavill. The dapper man will try and carve his own unique spin on the character, but it's a trick task. There's a middle ground to honoring the lovable goof of Reeves' Clark Kent and spinning a radical interpretation of Superman. Cavill needs to do both. Comic-Con will be the proving ground.
Next:
[Photo Credit: Warner Bros., Marvel Studios, Walt Disney Pictures]