Comic-Con 2012: 'Dark Knight Rises' and More Scenes from Preview Night!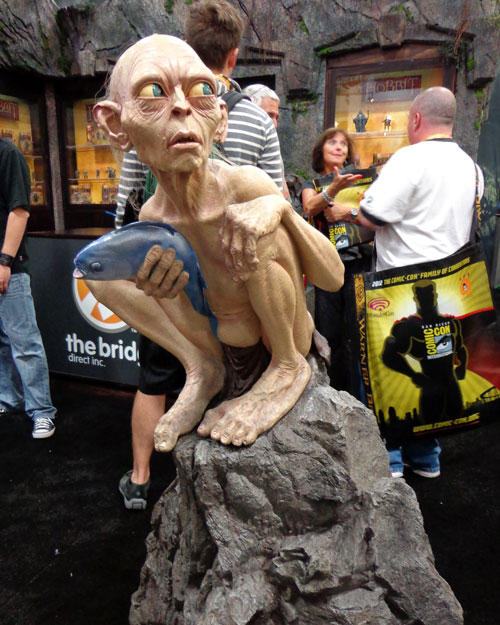 You know that feeling you get stepping off a long flight to set foot in an exotic land you've always dreamed of visiting? That rush that courses through you when you cross the threshold of the very first home you buy after years of renting tiny apartments and living intermittently with your parents? That sense of amazement Neil Armstrong must have been hit with when he became the first man to walk on the moon? Well, they're all nothing compared to that very first time you walk into San Diego Comic-Con.
Whether you're a frequent flyer or a newcomer to the phenomenon, SDCC is sure to dazzle you with everything it has on display. Unfortunately, not everyone who wants to go to Comic-Con can make it every year, so we've set out to bring the whimsy of the annual celebration of all things pop culture right to you. You might not be at Comic-Con, but hey… the event is all about fantasies. Click through these pics to launch yourself to the magical world of SDCC 2012. A bonus: the concession lines are much shorter this way!
COMIC-CON PREVIEW NIGHT GALLERY!
More:
Comic-Con 2012: We'll Be There!
Comic-Con 2012: Official Lineup Highlights
Comic-Con 2012: The Web's Most Anticipated SDCC Panels