Comic-Con 2012: First Posters for 'Man of Steel,' 'Godzilla,' and 'TDKR' Goes Artsy

"A picture is worth a thousand words." Wise words that are never more true than at Comic-Con, where movie studios hope to build the hype by introducing bits of their upcoming projects tio anxious crowds. While most of the footage that screens for SDCC-goers is exclusive to the convention (minus any bootlegs that make their way to YouTube for a split second), those who didn't make it to San Diego aren't left completely unserved. Along with in-depth coverage from those camped in the circus of Hall H, Comic-Con is a time for movies to debut posters, iconic images that will keep the fan fire burning until the movies have more to show. 2012 saw some biggies hit the web.
Warner Bros. was out in full force this year, previously releasing exclusive one-sheets for both The Hobbit and Pacific Rim. In the wake of Comic-Con, they've added two more to the bunch, Man of Steel (with a shadowy shot of Henry Cavill as Superman), and simple but bold poster for Godzilla.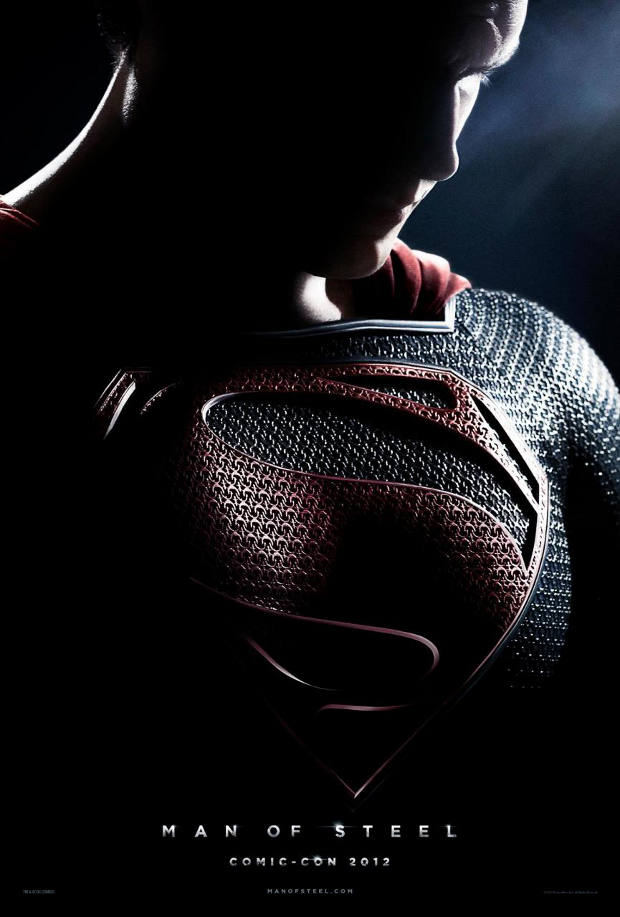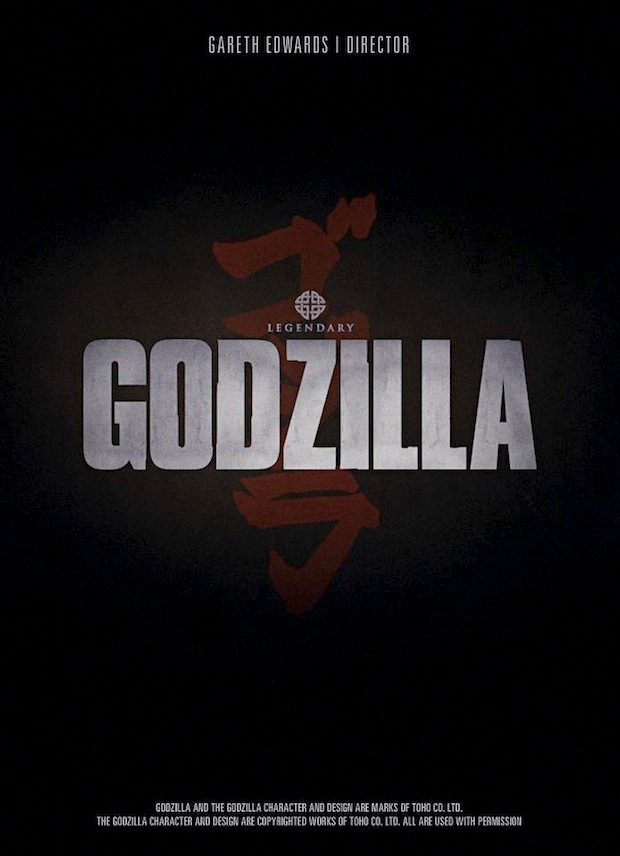 Along with first looks of films to come, Comic-Con also played host to some exclusive posters for movies right around the corner and cinematic history. The amount of released poster art for The Dark Knight Rises could fill the Louvre, but one more artsy addition to the collection is worth the overload. Check out Mondo Poster's SDCC one-sheet, a minimalist interpretation of Batman. The poster company also commissioned artwork for the upcoming Paranorman — a colorful contrast to the dark presence of the Caped Crusader: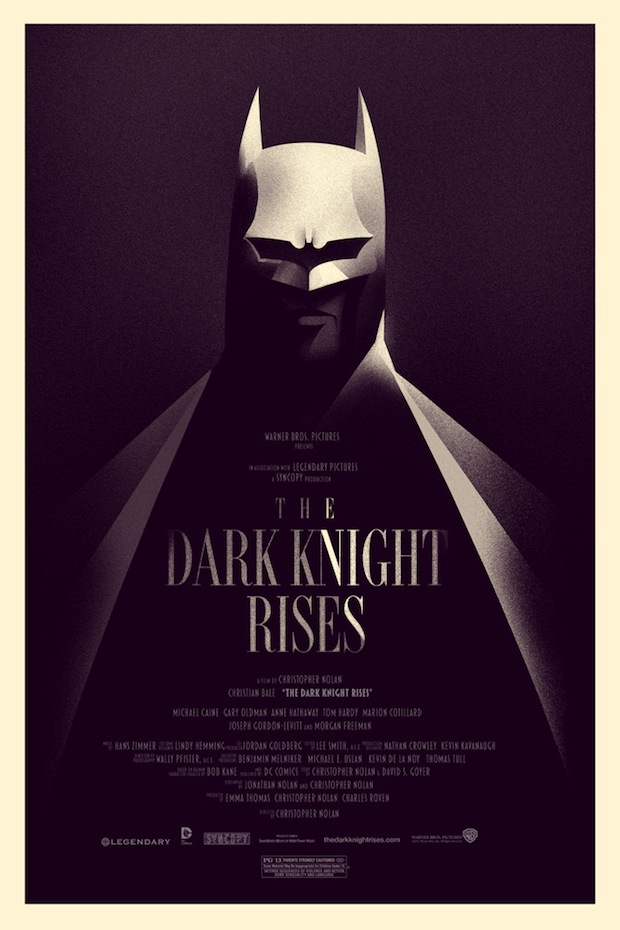 In the last days of Comic-Con, Mondo also introduced new posters for some stand out films of the past. Check out beautiful new prints of Hayao Miyazaki's animated classic Princess Mononoke, and new one-sheets for Fellowship of the Ring, The Two Towers, and Return of the King — the perfect throwback for any fan hungering for The Hobbit.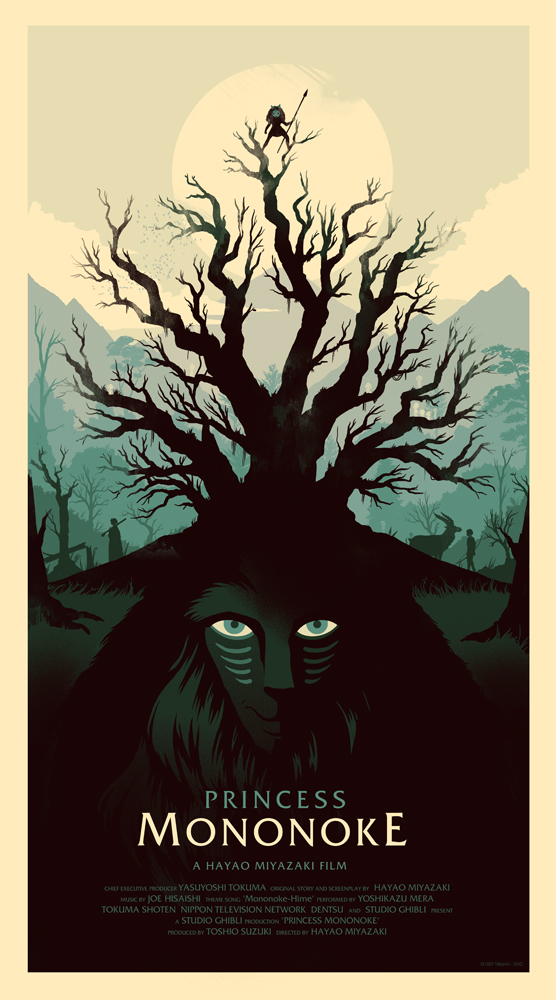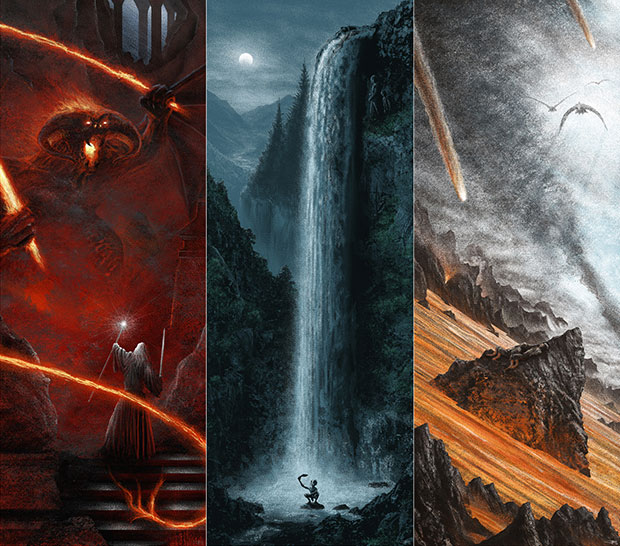 Follow Matt Patches on Twitter @misterpatches
More:
Comic-Con 2012: 'Man of Steel' Footage Is Like 'Superman Begins' — In a Good Way
Comic-Con 2012: Godzilla Returns! First Look at the New Creature Design
Hollywood.com's Bat-Week: All Things 'Dark Knight Rises'
[Photo Credit: Warner Bros., Mondo Posters]