Comic-Con 2012: Stunts to Top at This Year's SDCC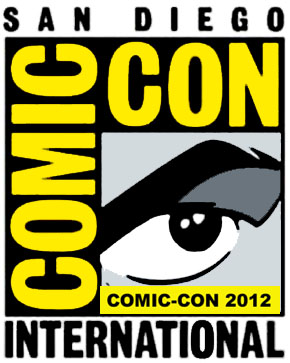 Now that mainstream culture has finally come to admit that being nerdy is way better than whatever it was doing before (probably something with sports, or speed metal… who knows), this year's Comic-Con might be among the biggest in the institution's history. It certainly doesn't hurt that the event takes place immediately prior to the release of the final installments of both Christopher Nolan's Batman trilogy, The Dark Knight Rises, and the unstoppable AMC series Breaking Bad, nor that projects like the Superman movie Man of Steel, the third season of The Walking Dead are on their way. Nevertheless, every Comic-Con comes with the curse of having to live up to, or possibly even top, the fests of the years preceding.
There are a variety of different stunts that Comic-Con regularly employs to get its fans all atwitter. Here are a few of the stops the yearly pop culture celebration has pulled out in the past, with hopes for how it might match, or one-up, them this year.
Surprise Guests and Incognito Heroes
At the 2011 installment of San Diego's Comic-Con, the crowd attending a panel for this year's The Amazing Spider-Man might have taken note of a particularly devoted fan among them. Shortly after the presentation had commenced, one young man, clad completely in a Spider-Man suit, demanded to be given a chance to speak, probably to the frustration of those waiting to hear what the movie's representatives had to say. What they'd soon find out was that this Spider-Man aficionado was actually Andrew Garfield, Amazing Spider-Man star, in disguise, who went on to thank the crowd for their support of the then-developing movie. With The Dark Knight Rises being this year's most anticipated project, maybe a wandering Christian Bale, in full on Batman garb, could top Garfield's cameo. Just make sure you don't cut him in line. 
Wild Antics and Literal Stunts
Every so often, Comic-Con pays tribute to one of the cornerstones of many of its films: action. Of course, this doesn't always have to come in the form of superhero fights or car chases (although, most of the time, it should). 2011 treated guests to a visual spectacle via Cique du Soleil; the acrobatics troupe put on a special show at the San Diego fest that you can watch below:
What does this year have in store to top this aesthetic symphony? Will Henry Cavill actually show up to fly around Hall H? Seriously, can we get him to do that, please?
Even YOU Can Be a Superhero… Kind of
Some of the most interesting venues at Comic-Con are those that teach you how to properly immerse yourself into the film, television, or comic book industry. One example from 2010 was a panel devoted to teaching people who aren't comfortable with their artistic prowess how else they can get in on the comic business. In 2011, Comic-Con offered a Dead Rising 2 panel, teaching fans how to create weapons. There are always new areas of the pop culture world to explore from a "How to" standpoint, but specifics for this year might include something like instructional courses, hosted by AMC, on the application of zombie makeup (The Walking Dead) or on the creation of methamphetamines (Breaking Bad).
You Know That Thing You Love? Let's Make Fun of It
One of the best testaments to a work of art is when the creators and fans of it can appreciate its flaws. Immediately following the conclusion of the great television series Lost, 2010 Comic-Con debuted a hilarious clip featuring stars Mark Pellegrino (Jacob) and Titus Welliver (The Man in Black) arguing about the many, many unanswered questions from the island series. You can watch below:
So, what deserves our mockery this year? This year's big hits like The Avengers and The Hunger Games? The upcoming Breaking Dawn Part 2? Any of these will do.
Comic-Con is a sure-fire venue for interesting, original, and celebratory panels, paying tribute to our favorite pieces of pop culture and paving the way for new ones yet to come. Look out for some fun and intriguing developments at this year's Comic-Con, and check here to see what else might be in store.
More:
Comic-Con 2012: 20 Burning Movie Questions for SDCC
Comic-Con 2012: Burning TV Questions for SDCC
Comic-Con 2012: Official Lineup Highlights