Comic-Con 2012: The 20 Best Bits of Movie News We Learned at SDCC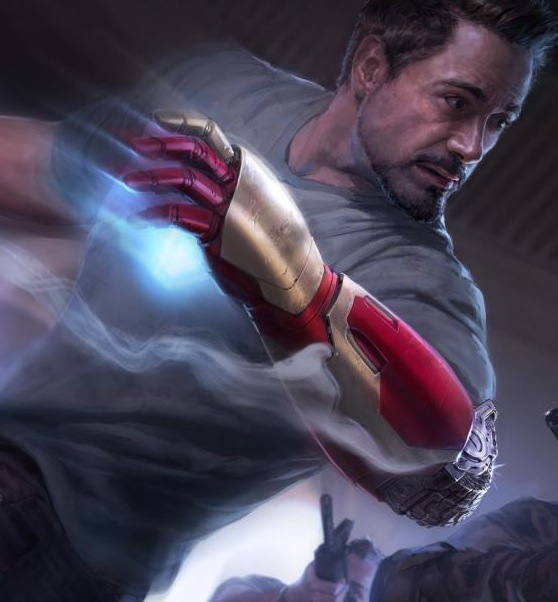 Comic-Con brought us a great deal of news in the realm of movies yet to come. From films being announced, footage on those we've been waiting for, and simply just reminders of how great our favorite actors are, here's a look through twenty bits of exciting info that this year's San Diego Comic-Con bestowed upon its adoring devotees.
Edgar Wright's long-rumored collaboration with Marvel is finally on its way — and the footage debuted at Comic-Con gives hope for a legitimately funny and exciting superhero comedy.
Bella Swan Is One Badass Hunter
Footage from the upcoming Breaking Dawn: Part 2 gave movie audiences their first glimpse of a vampirious Bella Swan. And she can handle herself in a mountain lion skirmish, hands down.
Cap's second starring picture will take on the title The Winter Soldier. Could this indicate the forthcoming presence of the comic book villain of the same name? Almost definitely.
Leonardo DiCaprio Plays One Hell of a Villain in Django Unchained
We know that DiCaprio can handle the hero role, or even the antihero role. But now, thanks to footage from Quentin Tarantino's riveting Django Unchained, DiCaprio proves that he can do just as well with a sick, twisted villain.
Godzilla Is Happening… and He Looks Great
Once again, the gigantic reptile with a penchant for destroying cities will get an American remake. And this time around, it looks a heck of a lot more promising.
Kick-Ass 2 to Begin Filming in September
If we want to take the word of the film's supervillain (Christopher Mintz-Plasse), then we can all cheer for the forthcoming sequel to the 2010 adaptation of Kick-Ass, which will begin shooting in September.
Fans of the long running comic book character Judge Dredd were likely disappointed by the famous Sylvester Stallone adaptation, but as the advanced screening of the upcoming Karl Urban starrer has taught us: this time around, it's good!
The Lone Ranger Looks Kooky and Action-Packed
Could The Lone Ranger be the next Pirates of the Caribbean for star Johnny Depp? The footage of the developing flick seemed lively, exciting, colorful, and filled with character. Good things are worth waiting for, after all.
The Second Hobbit Movie Might Become TWO Movies
Director Peter Jackson revealed that he might considering adding more footage to The Hobbit: There and Back Again, and splitting it up into a two-part film.
The Asgardian god might find himself venturing further than either Thor or The Avengers have taken him so far in The Dark World. Just how dark are we talking, here? Finland in winter?
Oz, the Great and Powerful Is Imagination Run Wild
Remaking The Wizard of Oz is an impossible feat. But the James Franco-led take on the classic story, with the wizard at the center of the action, looks like an embracement of the special imaginative forces that made the first movie possible.
Iron Man 3 Looks Like Great Fun
Many have feared that after the colossal The Avengers, the Marvel heroes' individual movies would seem lackluster in comparison. But footage from Iron Man 3 screamed one thing: fun.
Damon shaved his head for a role in Elysium, which debuted footage at Comic-Con. The star battles Earthly overpopulation and robot police brutality in the sci-fi epic — we're looking forward to it.
The Fantastic Four Reboot Has a Director
Chronicle director Josh Trank was handed the task of giving The Fantastic Four a feature film worthy of their Marvel glory. Think darker, grittier, more down-to-earth… but still fun!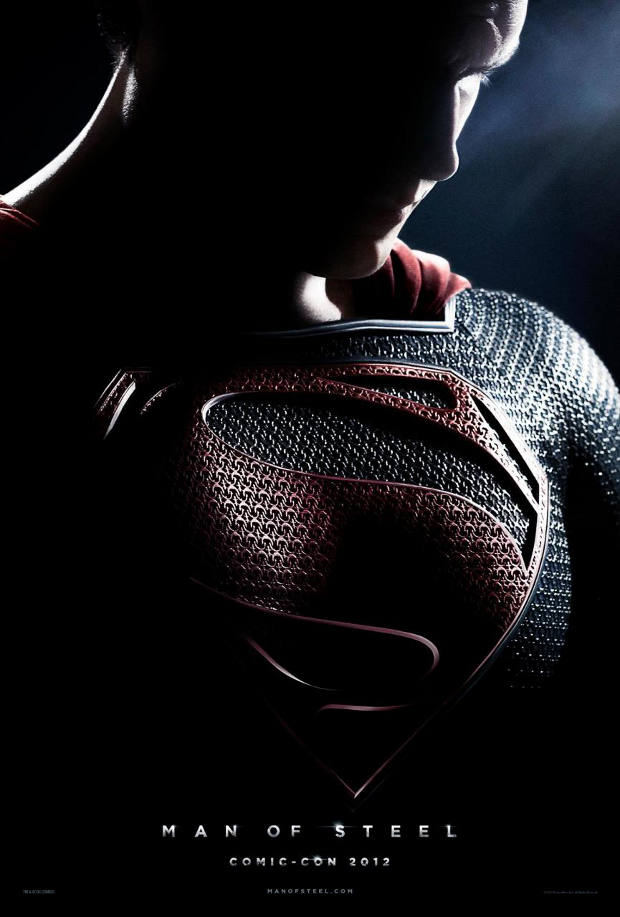 The Host = Nicholas Sparks + Gattaca
Despite coming from Twilight author Stephanie Meyer, footage for The Host was reminiscent of another writer: Nicholas Sparks. The film looks sentimental, personal, perhaps even a bit of a tear-jerker. With a sci-fi twist, of course.
Man of Steel: Nolan Does It Again!
What is it that makes Christopher Nolan's Batman series work so well? That's a good question — but whatever it is, producer Nolan seems to have injected it right into Man of Steel. And that's super news.
Resident Evil Boasts Fight-Scene Insanity
The next chapter of the Resident Evil story might kick up the fight-scene glory, as far as the footage would reveal. Could this be the best episode of the series yet?
Guardians of the Galaxy Is On Its Way!
A lesser known Marvel troupe, but one with a devoted fan base that has been eagerly awaiting this team's big screen foray. It's finally confirmed.
Pacific Rim: Monsters, Aliens, Robots… Yes.
Footage reveals that Guillermo del Toro packs everything the world loves into Pacific Rim: monsters, aliens, robots, Charlie Day. All styled with del Toro's patented oddball imagination.
Arnold Schwarzenegger Is Still Funny
One of the biggest revelations from The Expendables 2 panel is that Schwarzenegger still has the superpower of accented one-liners in his holster. His build might have gotten him into the business, but "It's not a tumor!" will always be how we remember him.
[Photo Credit: Marvel]
More:
Comic-Con 2012: First Posters for 'Man of Steel,' 'Godzilla,' and 'TDKR' Goes Artsy
'Sons of Anarchy': Sex, Guns, Bikes, and Comic-Con
'Dark Knight Rises' Villain Bane: 10 Places We Want Him to Pop Up