'Curious George' Heading to Hollywood, Once Again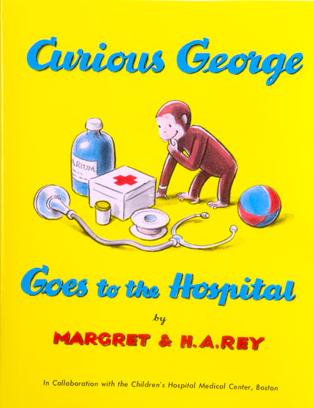 Hans Augusto and Margret Rey's classic 1941 children's book character 'Curious George' is about to embark on a new adventure – getting rendered for his first computer-animated big screen debut.  Illumination Entertainment, the animation company that recently struck gold with Despicable Me, will be taking charge of the little monkey's Hollywood future with a script from Larry Stuckey, who wrote the upcoming Little Fockers.
The original 'Curious George' tells the story of The Man With the Yellow Hat, who discovers George in the jungles of Africa and takes the little monkey away to live with him in a big city.  But George, being a curious monkey, immediately begins to get himself (and The Man) into all sorts of trouble.
You may remember that George was actually in theaters not too long ago with Universal and Imagine's animated Curious George in 2006, with Will Ferrell headlining as the voice of the Man With the Yellow Hat.  Unfortunately, the traditionally animated picture failed to connect with audiences, grossing only 19 million over its budget.  With the upcoming computer-animated (3D?) version, Universal is planning to relive the kind of financial success that they recently realized with Despicable Me, which has now grossed $220 million worldwide.  For his newest cinematic outing, Illumination and Stuckey promise a new series of adventures for George, which they hope will bring a whole new generation of children to the beloved series.
Source: LA Times