Dan Aykroyd: Bill Murray Won't Be in 'Ghostbusters III'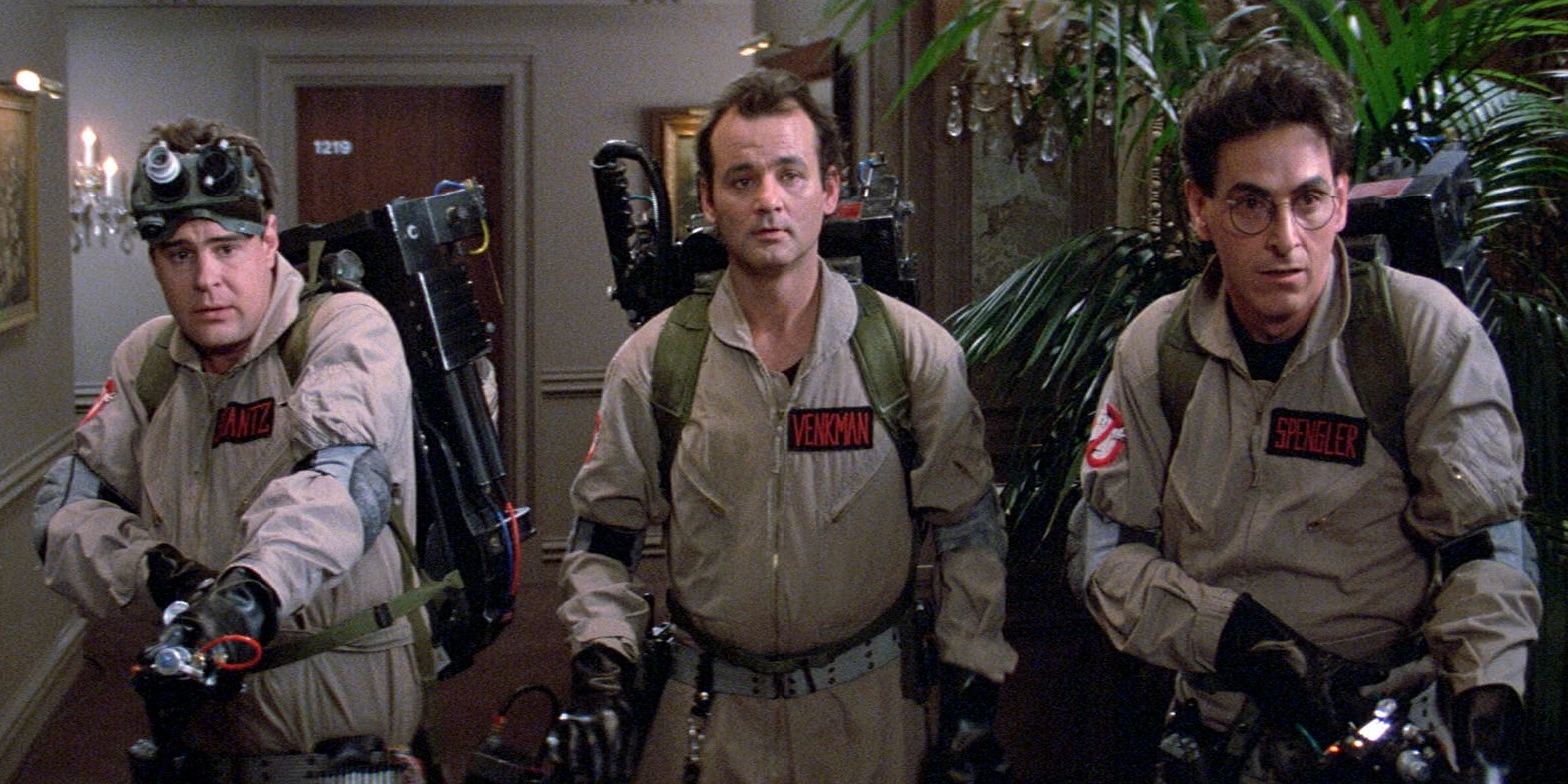 It seems oddly appropriate, if not a bit sad, that the creator of a vastly popular ghost-centric movie has trouble letting things die. Dan Aykroyd has been pushing for a Ghostbusters III for quite a long while now—but it's clear as day that Bill Murray is absolutely dead set against the idea. At last, today marks Aykroyd's acceptance of the absence of his friend and former costar.
Aykoyd announced last summer that a Ghostbusters III script was completed and "excellent", but that the Peter Venkman portrayer was still on the fence.
Aykroyd spoke to the London Telegraph on the matter: "It's a surety that Bill Murray will not do the movie, however there is still interest from the studio…[Murray] doesn't want to be involved. He's got six kids, houses all over America. He golfs in these tournaments where they pay him to turn up and have a laugh. He's into this life and living it. I know we'd have a lot of fun. I can't be mad at him. He's a friend first, a colleague second. We have a deep personal relationship that transcends business."
Murray's words have always been more resoundingly negative in accordance with the project—there was even a rumor that the actor had shredded the script as an act of defiance. Aykroyd denied that this had or would ever happen, citing his close friendship with Murray as argument against that sort of behavior.
Different ways to handle Murray's absence have been discussed publicly by Aykroyd. The writer/actor has mentioned the possibility of recasting Peter Venkman, or creating a computer generated "Ghost Venkman," so reports the London Telegraph. The fates of the character and the film are shaky at this point. Aykroyd insists that the studio maintains interest—which is unsurprising, given this era's influx of remakes, reboots and prolonged sequels of qualities high and low alike.
Aykroyd is pushing his project forward, relying on the skills of the returning players—himself, Harold Ramis, Sigourney Weaver and Ernie Hudson—any new cast members, and series director Ivan Reitman. Aykroyd is particularly confident in his script, but it's hard to predict there will be a lot of optimism attached to a Murrayless Ghostbusters.